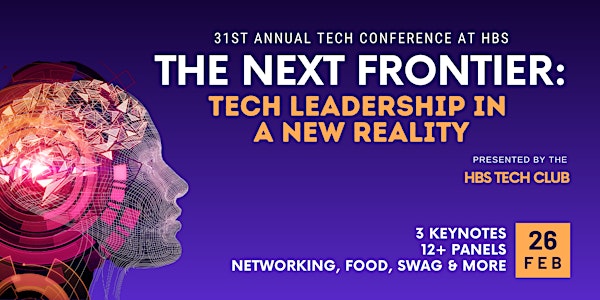 For the first time post-pandemic, the Tech Club at Harvard Business School will host an in-person Annual Tech Conference on February 26th, 2023. The conference will serve as an avenue for leaders from across a variety of spheres to come together and discuss issues that will shape the future of technology in a variety of industries.
Our confirmed panelists to date include:
– Directors from renowned tech giants and consulting firms
– International public leaders spearheading effort to digitize governments
– Partners from tech VC and investment management firms
- Niche tech players in both hardware and software services
Together, these experienced leaders will participate in the following panels, as per their relevant expertise:
– AI/Autonomous Vehicles
– AR/VR
– Big Tech
– Climate Tech
– Consumer Tech
– Diversity in Tech
– EdTech
– Entertainment & Media
– FinTech
– Tech in Emerging Markets
– Tough Tech
Limited tickets on sale. We look forward to seeing you!