Why It's Important
Blockchains and Digital Tokens are moving into position quickly to change the nature of consumer engagement and community dynamics. From bespoke communities to events, the ability to track permissioned behavior and provide value incentives are a large part of where the blockchain space is headed.
Join Agentic and law firm Sullivan & Worcester, as we highlight some of the thought leadership in this fast-emerging space and fuse that insight with regulatory realities that will shape how this incredible sector grows in the short- and long-term.
Who Should Attend
Marketers, brands, event venues, investors, and community developers need to understand how and why this incredible transformation is occuring, what the expected socioeconomic impact is, and strategies and tactics designed to get ahead of the new meaning of Community Value.
---
Featured Speakers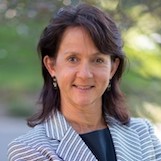 Denise Hayman-Loa – CEO at Carii
Denise has over 34 years of business strategy, entrepreneurship, client facing and management experience in technology and financial services. As Co-Founder & CEO of Carii, she has brought the company from a small beta platform to a fully developed solution garnering multiple awards, clients and team members. Now considered a thought leader in the Social Business software space, Denise has spoken on the BBC, and other important business news outlets. Prior to Carii, Denise worked for 29 years in Financial Services in senior positions, focusing on sales, client relationships, technology, strategy and business building at firms such as Salomon Brothers, Goldman Sachs, Morgan Stanley and as a management consulting partner at Ernst & Young.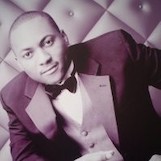 Peter Lewis – CEO at WorldCast Live
Peter has over a decade of information technology experience in areas of development and management, media & entertainment, and entrepreneurship experience and expertise. Peter serves as the full time Director, CEO, and CoFounder since Worldcast Live's inception, in January of, 2014. At Worldcast Live he molds the technology with the management team into a mutilfacited platform that serves the entertainment industry and the education sector. Peter is also a co-founder of Franchise Record Pool (FRP), a one-stop source for new and pre-released music for disc jockeys with a current database of over 60k DJs. FRP has forged ongoing relationships with many of the top music labels, and has developed a network of thousands of DJs around the world. Peter's applied expertise in information technology includes positions as Senior Application Developer for both Morgan Stanley and SBLI USA . Peter holds an M.S. in Computer Engineering and a B.S. in Computer Science from City University of New York, City College.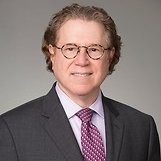 Joel Telpner – Partner at Sullivan
Joel is a partner in Sullivan & Worcester's New York office, heading the fintech and blockchain practice. He is a highly sought-after legal advisor in the blockchain space, actively working with a large number of clients in structuring token distributions and enterprise blockchain applications. He has more than 30 years of legal and business experience in a career that includes time as an AmLaw 100 partner, the former U.S. general counsel of a global financial institution, and a venture capitalist. Joel is involved in policy initiatives on global regulatory issues for blockchain on behalf of the Global Blockchain Business Council, the Blockchain Research Institute and Wharton Reg@Tech. He is also a member of the Wall Street Blockchain Alliance's Legal Working Group and is globally recognized for his ability to deftly manage complex financial transactions, especially those involving sophisticated structured finance and derivatives matters, and has an extensive and unique combination of transactional and regulatory experience.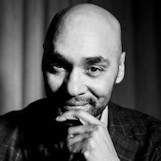 Moderator: Rik Willard, Agentic Group
Rik is the Founder and Managing Director of Agentic Group, a blockchain and frontier tech consultancy with a member portfolio of startups on five continents. He has served on numerous Advisory and Directors boards, including Plug And Play Tech Center, The Center for the Study of Digital Life, The Foreign Policy Association (Fellow), Olymp Capital (France), ad many others. Over his 25-year career, Rik has been a featured speaker on CNN, CNBC, Cheddar TV, and a featured writer on CNN International. He has also spoken at key events around the world for the Harvard Business School, the Stern School of Business, CUNY, and more.