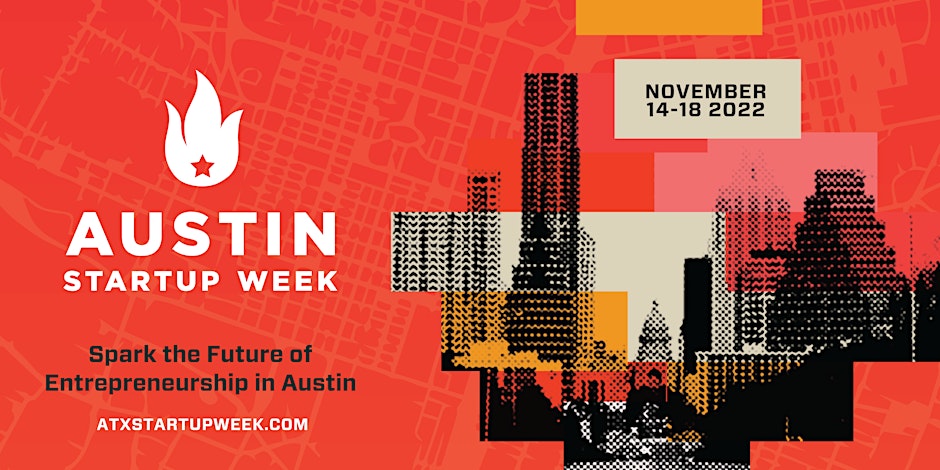 November 14-18Free general admission
Since 2011, Austin Startup Week has drawn thousands of local entrepreneurs, leaders, and friends together to celebrate successes, build relationships, and learn directly from each other.
This free event is back in person this year with high-impact learning opportunities and unparalleled access to the movers and shakers of Austin's startup ecosystem.
Dive deep into dynamic learning experiences across multiple educational tracks, curated to meet the unique needs of the Austin startup community. Charge up on inspiration and motivation at inspiring keynotes and panel discussions, mentor office hours, networking mixers, and a startup showcase.
The 12th annual Austin Startup Week is coming November 14-18, 2022.
Learn more here.