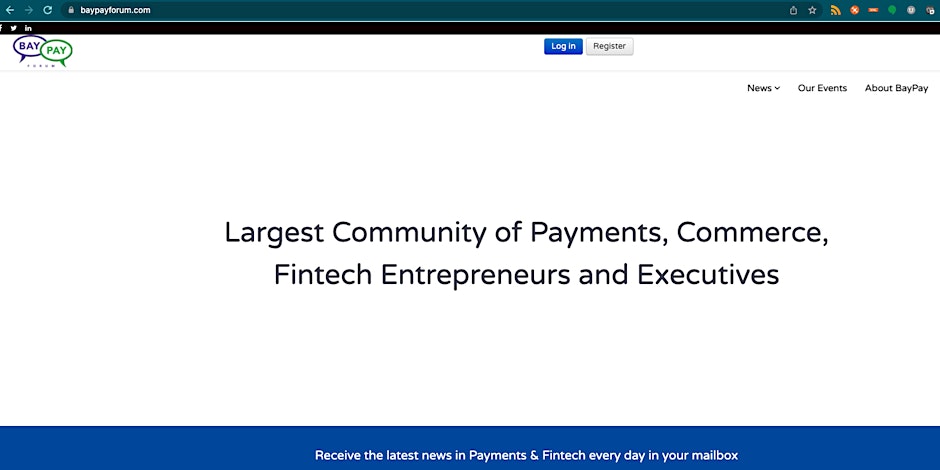 Reception at Allen & Overy
Come join us for this exclusive event at Allen & Overy offices in Palo Alto for our lastest Executive Networking Session of 2022 in Palo Alto.
You will have the opportunity to meet other executives in Payments, Commerce or Fintech from established companies and startups to expand your network.
Big changes are happening in Europe due to changes of regulations so we wanted to take the opportunity of this event to invite an expert in Data Privacy and GDPR as US companies and startups will be impacted by this major change in how businesses should handle consumer data.
We know it is a busy time of year and if you are a startup, it is a great way to meet with other startups entrepreneurs and founders or you can make a special announcement about your product or service. This is also possible if you are an established company and have a new product to announce.
We hope you can make it to this event and feel free to spread the word.
This event is FREE for Members and non Members.
About Allen & Overy:
Allen & Overy, a leading Technology law firm, is delighted to invite you to their office launch networking event in Palo Alto. The Allen & Overy team focuses on patent litigation, intellectual property, antitrust and tech-focused transactions. Lawyers from the Allen & Overy EU and UK offices specializing in digital assets, fintech and IP/IT will also be present to discuss market trends, legislative evolutions and business opportunities in the EU and UK.