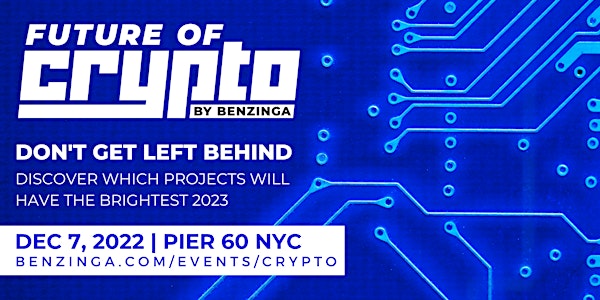 Blockchain Is Touching Every Industry, And We're Connecting The BlocksBlockchain goes far beyond finance and 2022 is the first year we saw these new ideas come to fruition.
In a 1-Day Marathon, Benzinga is hosting a conference to dive into various industries Blockchain is beginning to impact.
Benzinga's Future of Crypto Conference will put you in front of founders, investors, and venture capitalists looking beyond financial applications of Blockchain.
Meet us at Pier Sixty In New York City to hear from 19 panels and 40+ industry leaders in the space. The biggest names in DeFi and NFTs will be accompanied by the founders decentralizing Gaming, Social Media, Identity, Climate Change Initiatives, Governance, and more.