We are excited to offer workshops as part of the ProductCon track at Fall Experiment 2019!
Workshop Details
Does your organization have critical documents and data that are subject to audit or regulation? Are payments and supply chain management critical to your company's bottom line? Are the leaders in your business looking to optimize workflows and protect data? The answer to these questions, and more, lie in Blockchain and machine learning. In this workshop we'll go over these transformative technologies to explore how they are being used today and identify specific use cases to bring back to your organizations to improve performance.
Upon completion attendees will:
Understand the basics of Blockchain and machine learning technology.

Be able to identify specific use cases to apply these technologies within their company.

Have a digital transformation plan outline and proposal for management.
IMPORTANT: You must purchase a ticket to Fall Experiment to attend this workshop. Get your ticket here!
More About the Instructor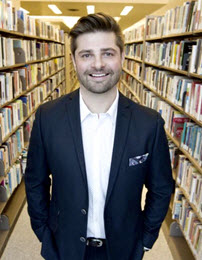 Michael Anton Adam
CEO, FinTech Holdings Group
Michael Adam is a seasoned FinTech entrepreneur. Michael's newest ventures, Chain Tracks and DocLaunch, are defining how enterprises are using blockchain and distributed ledger technology today outside of crypto currency applications. In addition to his corporate leadership roles, Michael also is a leading emerging technology consultant and an instructor of blockchain technology at Marquette University. Michael's Podcast, Blockchain 1% has been rated #2 on Apple Music's technology top chats.