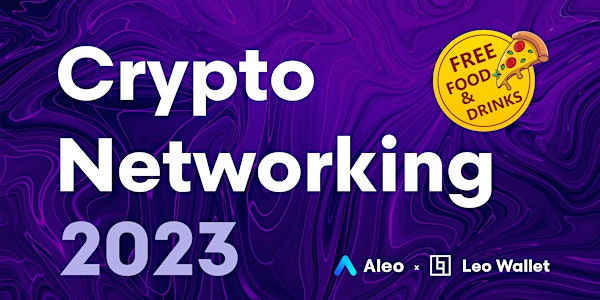 🚨🚨🚨 Don't miss out on our upcoming crypto networking event for privacy-focused blockchain enthusiasts and developers! 🚨🚨🚨
Join us to connect with like-minded individuals and learn about the latest developments in the field 🤝. Throughout the event, you'll have the chance to engage with experts and peers in the industry, sharing ideas and insights about the future of crypto 💡.
But that's not all – we're also excited to offer free food and drinks to all attendees 🍴🍹, so you can fuel up and keep your energy levels high throughout the event. Plus, we'll be holding a free raffle competition with amazing prizes from Aleo and Leo Wallet 🎁, including t-shirts, hats, and other branded merchandise. All you need to do is visit the Aleo and Leo Wallet booth during the event and drop your name and contact information into the drawing 🎟.
Whether you're a seasoned professional or just starting out in the world of crypto 💰, this event is the perfect opportunity to expand your network and learn from some of the top minds in the industry 🧠. So don't wait, register now and we'll see you there! 📅 #crypto #blockchain #privacy 🔒
Hosted By: Aleo | Leo Wallet