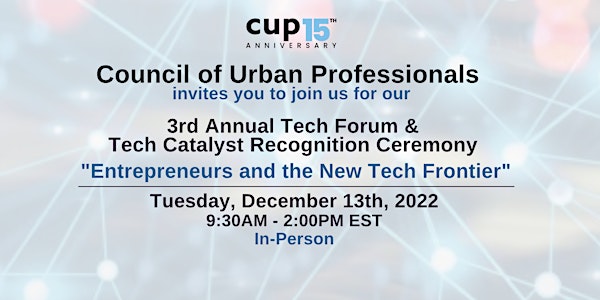 CUP will explore the intersectionality between technology, finance, and marketing that can help diverse
entrepreneurs and founders to attract investors to scale their businesses. This power forum will also
explore the value proposition of embedding diversity, equity and inclusion into the framework of a
successful enterprise.
Webinar: Tuesday, December 13th, 2022 at 9:30am – 2:00pm
Thank you to our corporate partners for their support of this event!
Host Corporate Partner: Nasdaq
Champion Corporate Partner: Barclays
Visionary Corporate Partner: Twilio
Catalyst Corporate Partner: Bloomberg LP & Morgan Stanley
Ally Corporate Partners: CAPCO, Citi, Goldman Sachs, and S&P Global