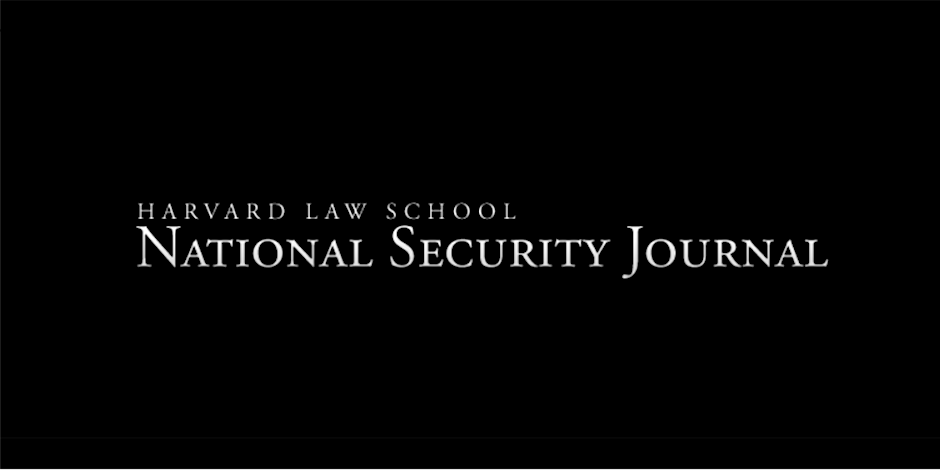 The Harvard National Security Journal is hosting a symposium on Digital Currencies and National Security on Friday, October 14th. The event will take place in-person at Harvard Law School from 9:30am to 4pm. The symposium will feature Federal Reserve Governor Christopher Waller, former Deputy National Security Advisor Daleep Singh, and a host of leading academics, attorneys, and regulators who are operating at the intersection of digital currencies and national security. Lunch and refreshments will be served.
9:30 – 10:00 | Registration and Welcome from the Editors
10:00 – 10:30 | The Orkney Slew and Central Bank Digital Currencies (CBDCs)
• Gary Gorton, Professor of Finance, Yale School of Management
• Jeffery Zhang, Assistant Professor of Law, University of Michigan Law School
10:30 – 11:45 | Panel 1: CBDC Design Choices and Security Implications
• Giulia Fanti, Assistant Professor of Electrical and Computer Engineering, Carnegie Mellon University
• Stuart Levey, Former Chief Executive Officer, Diem Association and former Under Secretary for Terrorism and Financial Intelligence, Department of the Treasury
• Neha Narula, Director, MIT Digital Currency Initiative
• Moderated by Timothy Massad, Research Fellow, Harvard Kennedy School and former Chairman, U.S. Commodity Futures Trading Commission
12:00 – 1:15 | Keynote Lunch: Digital Currencies and National Security
• Speech by Daleep Singh, Chief Global Economist, PGIM Fixed Income and former Deputy National Security Advisor for International Economics (15 min)
• Speech by Christopher Waller, Member, Federal Reserve Board of Governors (15 min)
• Panel Discussion with Daleep Singh and Christopher Waller (45 min)
• Moderated by Howell Jackson, Professor of Law, Harvard Law School
1:30 – 2:30 | Panel 2: Combating Crypto Threat Actors: Blockchain Analytics, Sanctions, and Enforcement
• Ari Redbord, Head of Government and Legal Affairs, TRM Labs
• Kayvan Sadeghi, Partner, Jenner & Block
• Lawrence Scheinert, Associate Director of Compliance and Enforcement, Office of Foreign Assets Control, Department of the Treasury
• Antoinette Schoar, Professor of Finance and Entrepreneurship, MIT Sloan School of Management
• Moderated by Nicholas Weigel, Editor-in-Chief, Harvard National Security Journal
2:45 – 3:45 | Panel 3: Digital Assets, Money Laundering, and Illicit Financing
• Elizabeth Davy, Of Counsel, Sullivan & Cromwell
• Zach Goldman, Partner, WilmerHale
• Anthony Lewis, Partner, Sullivan & Cromwell
• Ed Stein, Attorney-Adviser, Financial Crimes Enforcement Network, Department of the Treasury
• Shlomit Wagman, former Director-General, Israel Money Laundering and Terror Financing Prohibition Authority
• Moderated by Juan Zarate, Global Co-Managing Partner and Chief Strategy Officer, K2 Integrity and former Deputy National Security Advisor for Combating Terrorism
If you or an event participant requires disability-related accommodations, please contact Accessibility Services, at accessibility@law.harvard.edu, or 617-495-8773 in advance of the event.