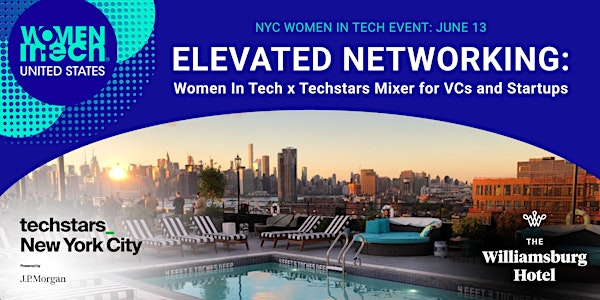 This free meetup event is designed for women in VCs , founders and operators who are looking to make meaningful connections and grow their professional network.
Take advantage of the beautiful weather and breathtaking views of the city skyline from this iconic rooftop while enjoying happy hour pricing on drinks and light bites from the cash bar. You'll connect with other women, exchange ideas, and foster new relationships in a fun, relaxed atmosphere.
Don't miss out on this incredible opportunity to mingle with other professionals, make new friends, and advance your career in the industry.
Get ready to elevate your networking game in style – see you there!
WOMEN IN TECH
Why we exist
For the past 4 decades the gender gap in tech has widened, with only 1 woman in 5 people working in the industry today. Women in Tech® is changing that.
Who we are
Women in Tech® is an international non-profit organization on a mission to close the gender gap and to help women embrace technology. With our Head Office in Paris, we are a Global Movement with chapters in 6 continents, counting over 170.000 members.
What we do
We focus on 4 primary areas that are a call for action: Education, Business, Digital Inclusion and Advocacy. We create impact through action to build skills and confidence, setting women up for success. We are on a mission to empower 5 million women and girls by 2030.