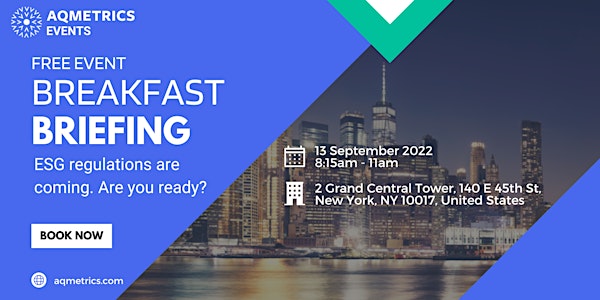 Breakfast BriefingESG is one of the most important and talked about changes to how firms manage and focus their investment strategies for many years. In the EU, the Sustainable Financial Disclosure Regulation (SFDR) will come into force at the end of this year and firms are trying to gear up to this new regulation. So, how prepared will firms be when similar regulations will most likely be announced in the United States in the near future? Whether or not there is a new regulation to abide by, ESG strategies are here to stay.
We have pulled together a packed agenda to get you thinking about what your firm will need to consider, to ensure you are ready for the upcoming shift in the regulatory landscape.
8:15-8:45 – Networking breakfast
8:45-9:05 – The data challenges facing ESG.
9:05-9:25 – How technology can help with ESG.
9:25-9:40 – Short break for networking
9:40-10:00 – Panel Discussion: How ESG is impacting the regulatory landscape.
10:00-10:30 – Keynote speaker: To be confirmed
10:30 – 11:00 – Opportunity for networking
More speakers will be announced soon