We are excited to announce our first FinTech Friday event at Rise New York! This is our new flagship mentor series.
This monthly program welcomes all FinTech start-ups to receive feedback from our mentors. Our guest mentors include individuals from around the tech community. They will have expertise in marketing, legal, business development and other fields to excel your businesses.
*** Important ***
Startups, please be sure to register on the google doc to allow us to reach out and create a customized schedule for you.
https://docs.google.com/forms/d/e/1FAIpQLSeQzAuQN6Rimdge7SMIZCyzeBGNiwWqPE8w1wUgxH71bnr1WA/viewform?vc=0&c=0&w=1
This month's mentors will include: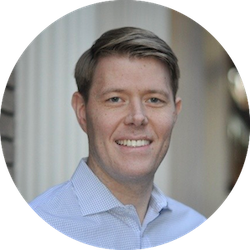 Neil Portus, CFA, CMA, Tailored Partners
Neil is a former equity analyst at Goldman Sachs who helped to lead Zipcar's $1.1 billion IPO. Previously, he was an equity analyst at Barclays Capital & Lehman Brothers. He now serves as an outsourced CFO for growth companies through his own firm – Tailored Partners. He has built his operational skills as the founder of a health & wellness startup, through negotiations to become the Las Vegas franchisee of a global clothing brand and as the CFO of an East Africa-focused impact investment firm. He enjoys rolling up his sleeves to support founders and owners with their fundraising, financial operations, strategy and investor communications.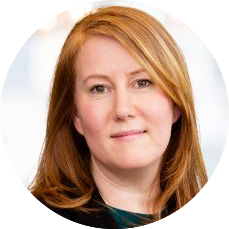 Krista Edmunds, Innovation Officer, Barclays
Krista has been with Barclays for eight years, working in Fixed Income eDistribution and Market Structure in both EMEA and the US. She recently joined the Group Innovation Office at Barclays providing innovation coverage in the US for Markets and Banking. She has a passion for gender diversity on boards and has run an educational program in EMEA and the US for the last 4 years to empower women with the knowledge, skills and connections to participate on boards.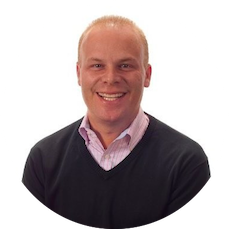 Ben Kessler, CEO, KABN
Ben Kessler is CEO for KABN. Ben has over 18 years of experience in payments, cards and financial services. KABN (KABN.network) is a financial service platform offering new banking type services through its VISA approved, crypto-linked card and banking wallet program for a variety of cryptocurrencies and multi-currency fiat transactions; its robust loyalty and customer engagement platform; and its Blockchain and biometrically based, patent pending, "always on" ID validation and verification process at its core. Prior to KABN, Ben was Managing Director of Payment Solutions for Banc of California where he was recruited to establish the payments practice for the bank. Prior to Banc of California, he was Vice President for Global Account Management and Business Development for Earthport, a cross-border payments company. Additionally, Ben spent over eight years at MasterCard Worldwide focused on the global prepaid market. Ben also held senior product and management roles with CIBC and American Express. Ben holds a B.A. in Political Science from Brandeis University and an M.B.A. in Finance and Marketing from NYU Stern School of Business. When he is not spending time with his two daughters and yellow lab, Ben enjoys playing tennis, running and travelling.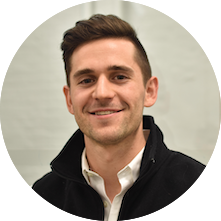 Patrick Woloveck, Head of Partnership, VendorTerm
Patrick is Head of Partnerships at VendorTerm where he helps startups grow faster with non-dilutive capital. Day to day he partners with founders, banks, accelerators, and VC portfolios. Previously, he founded Knowledge Base Capital: an intellectual property lending marketplace. He is a 2x entrepreneur with expertise in business development and acquisition marketing. His passion for creating was developed through being an early employee at multiple venture-backed New York City startups. Patrick has a bachelor's degree in marketing from The Farmer School of Business at Miami University in Oxford, Ohio.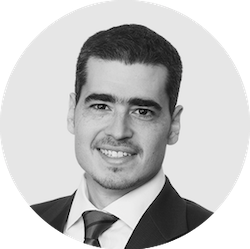 Mihalis Gousgounis, Corporate Lawyer, Barclays
Mihalis Gousgounis is a corporate lawyer currently embedded with the Barclays Investment Bank where he advises on capital raising transactions. He has been with Cleary Gottlieb Steen and Hamilton since 2009 advising Fortune 500 Companies, financial institutions, sovereigns and small businesses on, among other things, corporate, capital markets and reorganization matters. Mihalis holds a B.A. in Economics from Yale University and completed his law studies at Oxford University (UK) and Columbia Law School.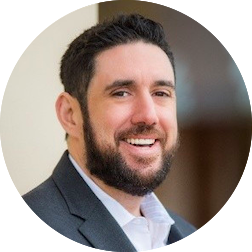 Peter Cunha, Director of Integrated Payment Solutions, AFEX
Peter Cunha is the Director of Integrated Payments Solutions at AFEX where he is a key partner with clients in foreign payments. He helps analyze, reviews and implements optimal product solutions for companies looking to provide best of breed services in international payments and foreign exchange conversions. Peter has been a Director of Business Development for multiple companies, such as Penny – It Works and Currencycloud. His specialities lie in sales, new business development, contract negotiations, and talent development. Peter holds a BA in finance from Pace University and a BA in management from Tulane University.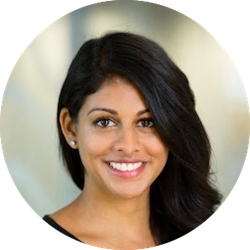 Devika Tampi, Senior Manager East Coast Innovations Ecosystem, Fidelity
Devika is the Senior Manager for Fidelity's East Coast Innovation Ecosystem. Part of the Corporate Business Development team, her focus is on identifying partnerships and strategic investment opportunities with FinTechs based on the US East Coast. Before this, Devika was the Program Director at the FinTech community builder, Empire Startups. Prior to moving to New York, she spent 8 years working across the social impact space in Australia and the UK, with positions spanning the corporate and non-profit sectors. In these roles, she was responsible for the development of strategy, impact measurement tools, communications and stakeholder engagement. She began her career as a corporate lawyer. Devika holds a Bachelor of Law from The University of Western Australia, and a Graduate Certificate in Social Impact, Entrepreneurship, Philanthropy, and Leadership.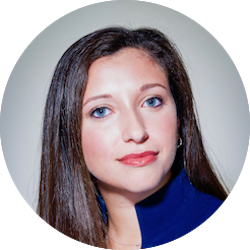 Haley Fradkin, Investment Associate, Plum Alley Investments
Ms. Fradkin is an Investment Associate at Plum Alley primarily engaged in sourcing investment opportunities, analyzing early-stage technology and healthcare companies, and providing resources and business development opportunities for Plum Alley's portfolio companies. Ms. Fradkin graduated from Tulane University – A.B. Freeman School of Business with a BSM in Finance and Management. Prior to joining Plum Alley in 2017, Ms. Fradkin was a Summer Associate at State Street Global Advisors on the Global Fixed Income ETF Portfolio Management team. Ms. Fradkin also worked at Morgan Stanley as a Wealth Management Summer Associate.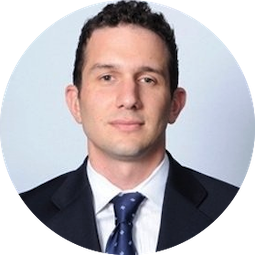 Dino Colonna, Managing Partner, Madison Commercial Capital
Dino is Managing Partner at Madison Commercial Capital, a small/middle market asset-backed lending and advisory firm, where he currently leads business development, fundraising, transaction structuring and portfolio construction. He also led the acquisition of the firm and its assets that closed in Jan-2017. Since then he has successfully managed the firms' portfolio and diversified Madison's product offerings to include a broad range of strategic and general business advisory services, in addition, a full suite of capital market solutions. Prior to Madison, Dino spent over 10 years as an investment banker at the top-ranked Equity Capital Markets team at Barclays in London and as a senior research analyst at Forest Investment Management, a global multi-strategy hedge fund. With Barclays, he advised on and structured over $8bn of equity, derivative and debt transactions for leading financial sponsors, governments, pension funds and various corporates across the globe. While at Forest, he specialized in credit and equity research with a focus on the life science, financial, real estate, energy and industrial sectors, and was part of the portfolio management team managing a $500mm + multi-strategy portfolio. Dino is also active in the start-up community; as a mentor to ElabsNYC, a bio and health tech incubator, and as a strategic & capital markets advisor to Sparkir, a FinTech firm working on streamlining the way small businesses acquire mission-critical equipment. He also holds a CFA Charter, a B.S.B.A from the University of Delaware and an international M.B.A from ESADE Business School (Spain).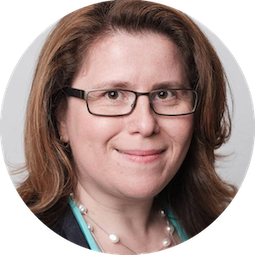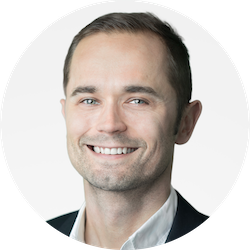 Helen Altshuler, Senior Technical Leader, Google
Helen Altshuler is a senior technical leader, currently managing an engineering team in Google Maps. Prior to Google, she worked as a software engineer, engineering manager and executive director at JP Morgan, and the CTO at a FinTech startup PeerIQ, where she built data and engineering teams and created a cloud-based analytics platform for peer to peer lending. Helen continues to leverage her passion for FinTech and entrepreneurship by giving talks at Finnovate, Bloomberg, and other tech conferences, and serving on an Advisory Board of SafeChain, a blockchain tech startup aimed to streamline title insurance. She is committed to talent development and is a frequent hackathon mentor, judge, career, and women in tech advocate.
Maciej Szczepaniak, Lead Global Strategist for Offline Measurement, Google
Maciej Szczepaniak is the lead global strategist for offline measurement at Google, helping advertisers measure the impact of digital media on offline sales. His background is primarily in marketing, product commercialization and international expansion with over a decade of experience working across various roles at Google in 5 different countries. Maciej has been engaging with tech startups as a mentor and advisor in Paris, Mexico City, New York and Warsaw since 2015. His work with founders has been focused on advising sales strategy, marketing, and business development, helping founders refine their market value proposition and go-to-market strategy. Maciej holds degrees from Boston University and McGill University with certificates from Stanford University and Columbia School of Business.