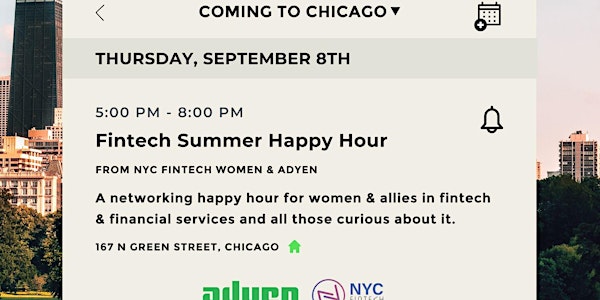 In partnership with Adyen(adyen.com), NYC FinTech Women (nycfintechwomen.com) is coming to Chicago. We are excited to meet everyone in the Chicago fintech community and connect, promote and empower women in fintech everywhere.
Please RSVP here – https://www.nycfintechwomen.com/event-info/fintech-happy-hour-in-chicago
Inviting all women and allies in fintech and financial services to join us for an evening of networking and a crisp conversation with change makers in Fintech.