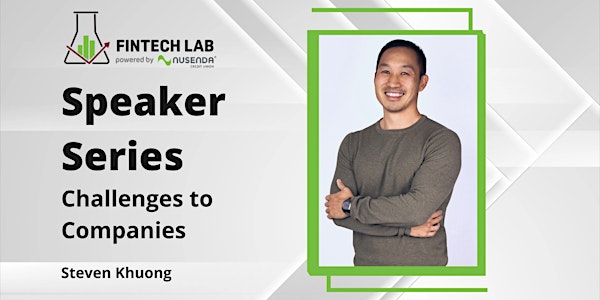 Steven Khuong, co-founder and CEO of Curacubby, will join the Fintech Lab at the third Speaker Series event.
As a serial entrepreneur, Steven will talk about the fundamental challenges that start-ups face during the development of disruptive technologies, such as regulations, customer management, privacy, technology integration, and security. This event is intended to demonstrate real-life challenges that Fintech companies face during their business life cycle and inception.
Follow us for more information click here.