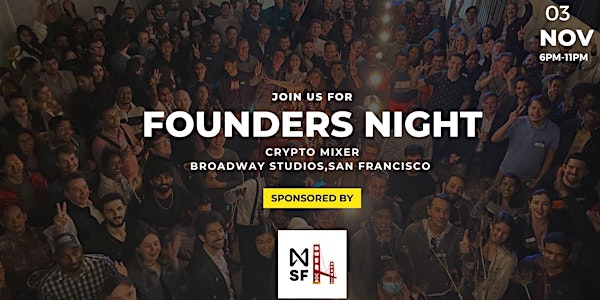 Founders Village has grown to be one of the largest active communities of founders and investors in the Bay Area and we're excited to keep growing it together!
Our community comes together at Founders Night twice a month to build relationships and strengthen the bonds between us, and we're excited to invite you to yet another amazing night of networking in the heart of San Francisco.
Here's what to expect:
• One of the most iconic and historic SF venues, Broadway Studios
• Bay Area's 500 most promising founders and top investors
• Great music, unlimited snacks & a full bar
• And of course, meaningful conversations.
Learn more about our sponsors:
NEAR SF: Near SF: The official city hub for the NEAR ecosystem for San Francisco & the greater Bay Area. To learn more, join the community here.
NEAR SF Twitter – NEAR SF Meetup.com
Instagram LinkedIn Twitter
Check out images of our last event here 🙂