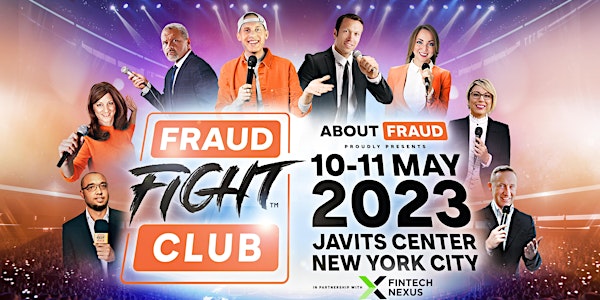 Fraud & Fintech Nexus have joined forces to bring you Fraud Fight Club.Fraud and Financial Crime are ruining people's lives and costing businesses billions. Fraudsters collaborate to commit these crimes – it's time to fight fire with fire.
Partnering with the premier Fintech event, Fintech Nexus, Fraud Fight Club is being launched May 10-11, 2023 in New York City. Fraud Fight Club is not a conference, it is a club. A club that assembles armies of fraud fighters to educate, share and empower this and future generations. It was built for fraud fighters by fraud fighters, therefore we have assembled the most relevant speakers, topics and actionable takeaways. If you love crushing fraudsters and networking with your peers – join the club.
And remember the first rule of Fraud Fight Club. You talk about Fraud Fight Club.
Because we're in this fight together.
Your registration to Fraud Fight Club includes:
• One in-person conference ticket
• Two days of live content, May 2023
• Two days of 1:1 networking and group networking
• Access to the 160,000 sq. ft. expo hall
• Lunch and refreshments
• Opening night cocktail party
• Thirty days of Fintech Nexus TV on-demand content including session event replays and more
To learn more, visit https://www.fintechnexus.com/fraud-fight-club-2023/