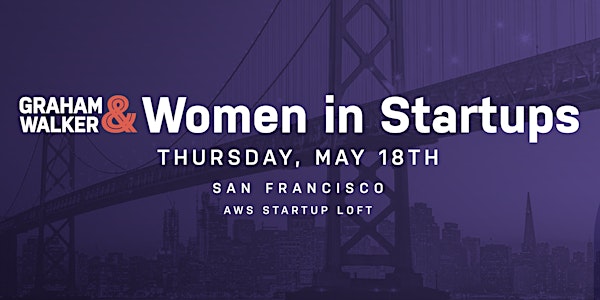 G&W San Francisco community,
We can't wait to see you in person this May!
Join us for a panel and a community happy hour with over 150+ attendees, including investors, entrepreneurs, tech executives from Fortune 500 companies, press, and local business leaders.
Note: If you apply to Founder Day*, there is no need to register here separately.
There will be light bites and beverages provided throughout the event.
We will not be checking for vaccination status. We hope you will only attend if you are vaccinated and boosted.
*If you are a founder, please consider joining us for Founder Day, occurring directly before this event. Register for both Founder Day and Women in Startups here: https://grahamwalker.com/blog/founder-day-is-coming-to-san-francisco/
Thank you to our partners at AWS for making this event possible.