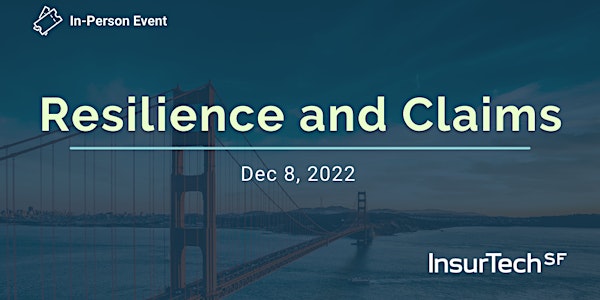 InsurTech SF Event DetailsClimate change has introduced a wave of new catastrophic events – wildfires, hurricanes, tornadoes, and even ice storms. Insurers are left to deal with the impact of frequency and severity of weather-related claims.
Combined with the strain on the system of an aging workforce, claims leaders have to think differently. They need to consider technology solutions to reduce the cycle time of claims and the time demand of their already stretched-thin workforce. Further, they need to work with loss control to harden covered properties and prevent more claims from happening.
Join us as we discuss the future of claims and resilience and how insurers should strategically position themselves.