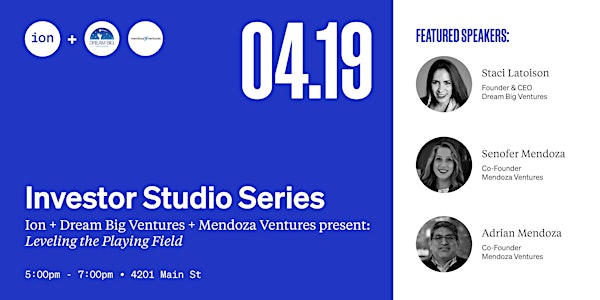 Underrepresented founders face a lot of barriers, including rarely seeing VC dollars. However, Dream Big Ventures and Mendoza Ventures are looking to change those statistics to help diverse founders succeed.
In the wake of Mendoza Ventures' first close on its $100M growth fund focused on allocating a majority of capital to diverse founders, hear why this groundbreaking announcement will create a ripple effect for leaders everywhere.
Join Dream Big Ventures Founder & CEO Staci LaToison, and Mendoza Ventures Co-Founders Senofer Mendoza and Adrian Mendoza, as they discuss the growth of women and Latinas in Fintech, AI, and Cybersecurity in this fireside chat.