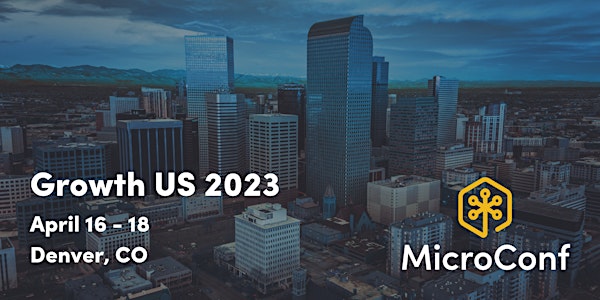 MicroConf US 2023April 16 – 18, 2023What is MicroConf US?MicroConf US is three-day gathering of bootstrapped SaaS founders from around the world. Over 200 misfits who are not necessarily building for VC, but are building successful businesses without sacrafacing their health, relationships, or time. We will share the tools you need to grow your comanpy, connect you with hundreds of founders facing similar challenge, and leave you with the frameworks and inspiring stories to help you achieve your goals.
Who should attend?Any bootstrapped (or mostly bootstrapped) SaaS founder who wants to get the inside track on building their business from the ground up.
Our speakers are hand-crafting their sessions for founders building ambitious, sustainable software startups. No talks about spending your huge piles of venture capital.
Venue, hotel, and travel infoMicroConf US will take place in Denver at the Sheraton Downtown Denver Hotel. Rooms are available at $209 per night, plus taxes. We will be sharing a link to book your hotel room soon!
We're arranging a welcome reception April 16th for 5:00 PM, so plan your flight accordingly. 
Who's Behind MicroConf?MicroConf began almost a decade ago as a small group of founders gathering at a rundown hotel in Las Vegas. Since then, we've become the world's most trusted community for bootstrapped startup founders. From the team that brought your Startups for the Rest of Us, MicroConf is hosted by co-founder Rob Walling.