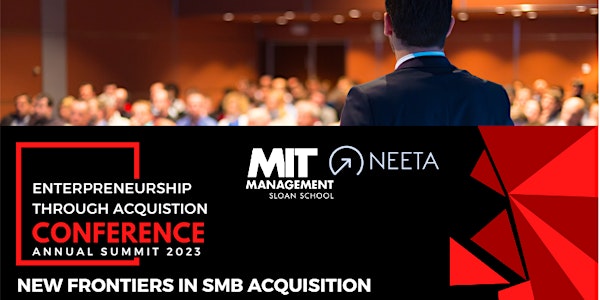 The MIT Sloan School of Management, in partnership with North East Entrepreneurship Through Acquisition (NEETA), invites you to join its annual ETA conference on diversity and innovation in small and medium businesses (SMB) ownership through the lens of people, process, and technology.
The conference aims to promote SMB ownership as a catalyst for social impact. We will highlight the success of diverse operators using innovative strategies and technologies.
We will explore small business ownership as a career path regardless of prior experience, skillset, race, ethnicity and gender.