Multi-Disciplinary Hands-on Blockchain Workshop Geared for Women
New York City, Thursday & Friday May 16 – 17, 8:30 am – 5 pm EST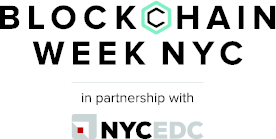 In this two-day workshop students learn about and engage with many aspects of distributed ledger technologies including code, cryptocurrencies, tokens, and cryptoeconomics. These aspects will be examined from the disciplines of technology & code, economics, law, and education. Learning methodologies include lecture, discussion, breakout sessions and hands-on exercises both technical and non-technical. As the underpinnings of blockchains are highly technical and require intense focus to comprehend, we encourage all students to be active learners and delve into technical aspects, including trying out simple coding exercises. Technical lab exercises will be done in groups with both technical and non-technical students working together. We expect that this workshop will include a broad range of persons and will provide a rich networking environment. DLT Education's instructors come from a variety of backgrounds, have experience with corporate and entrepreneurial education, and fare from large corporations as well as from blockchain startups. Some graduates of our programs have moved into blockchain roles at their companies, and other graduates have founded blockchain startups.
Target Audiences

This workshop is designed for executives and those seeking to shift careers; from all backgrounds and industries where blockchain technologies may have an impact, especially in the areas for financial services, insurance, health care and supply chain management. The content will be applicable to both beginning and intermediate levels. There will be a mix of technical and non-technical students. There will be both a student and a parallel instructor track. As there is a lack of women with DLT knowledge and skills, we will allow a majority of the students to be women. Men please apply here: bit.ly/dlt-mens-application. All genders are welcome to attend.
Key Goals

After completing this course, beginning students will be able to:
Understand leading blockchain and distributed ledger technologies (DLT) and the ecosystem

Describe what are blockchain platforms, applications and the key technologies upon which to build

Navigate a blockchain browser and cryptocurrency wallet
Distinguish between public, private and hybrid ledgers
Describe motivating factors behind different ledger types
Understand basic consensus algorithms at a high level
Describe what is a 'smart contract' & 'ico' and understand how to test them in a lab context
Instructor Track – Train The Trainer
As there is a lack of qualified blockchain instructors, DLT Education will be launching an instructor lab in parallel for those seeking to gain skills to teach these technologies. The instructor lab will commence on Wednesday afternoon and conclude late-afternoon on Saturday: May 15 – 18. Check event tickets for pricing. If interested and for schedule details: bit.ly/dlt-instructor-application
Certificates
If requested students and instructors who successfully complete the course will receive digital certificates of course completion.
AGENDA TOPICS (content subject to change)
Day 1:
Robert Schwentker: Distributed Ledger Technology (DLT) Landscape & Overview

Examine Blockchain Structures and Contents

Cryptocurrency Wallets

Digital Currency Payment Technology

Cryptocurrency Workshop Lab

Crystal Stranger: Ethereum Overview

Josh Klayman: Smart Contracts and ICOs

Nathalie Salami: Regulatory Challenges for Public & Permissioned DLTs
Day 2:
WORKSHOP:
William Entriken: Hands on Lab with ERC-721 Digital Assets
Hyperledger and Permissioned Blockchains
Bradley Miles: Complementary Currencies & Community Tokens
Real World Blockchain Impact Use Cases
Navroop Sahdev: CryptoEconomics: ICO & Token Models
Taariq Lewis: Ecosystem Overview & DNA of a DLT Unicorn Startup
Timing: 9 am – 5 pm
GUEST SPEAKERS AND DLT EDUCATION INSTRUCTORS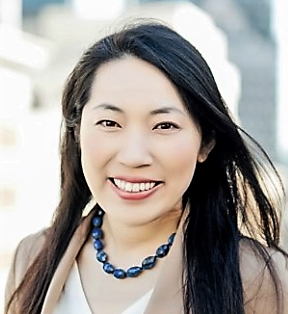 Emi Yoshikawa is the Sr. Director of Global Operations at Ripple. She is responsible for managing joint venture partnership in Asia and leads strategic market entry initiatives. Earlier in her career, she managed the development of investment analytics solutions as a product manager at MSCI, previously part of Morgan Stanley. With almost 10 years of experience in the financial technology industry, she was selected as a top-50 "Women in Fintech" Influencer by Onalytica in 2017. Emi holds an MBA from Harvard Business School and is also a CFA charterholder.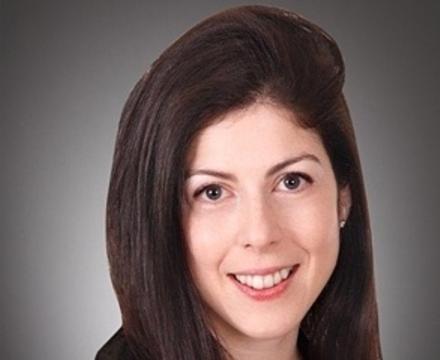 Joshua Ashley Klayman is one of the best known Blockchain and Cryptocurrency lawyers in the world. Recognized by Chambers and Partnersas one of the top 12 Blockchain and Cryptocurrency lawyers globally, Ms. Klayman co-founded and has led since its inception MoFo's global Blockchain + Smart Contracts Group, which she Co-Chaired and which includes over 70 lawyers. Ms. Klayman is the Chair of the prominent Wall Street Blockchain Alliance Legal Working Group and is a member of the global Wharton RegTech think tank. In addition, she has been appointed by the Delaware Secretary of State to serve on Delaware's Blockchain Strategy Committee, founded the Blockchain Legislation Project and frequently speaks with regulators from around the world regarding Blockchain, Smart Contracts and Cryptocurrency matters. Ms. Klayman works collaboratively with Blockchain leaders from other law firms, clients and the broader community to advance the industry, anticipate and address regulatory concerns and seize strategic opportunities.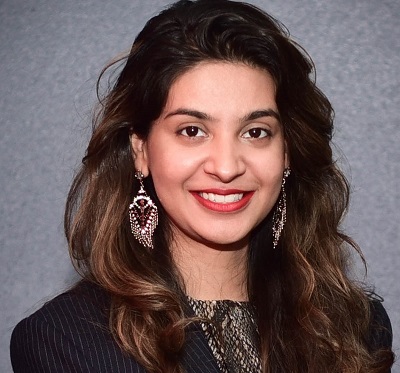 Navroop works at the cutting edge of the Financial Services industry, vertical technologies (like Blockchain) and Economic theory (drawing upon Innovation, Networks theory and Complex Systems), creating valuable Business Intelligence. Her experience includes scientific research, business development, team building and business strategy. She holds a host of leadership roles in the DLT space, both as a practitioner as well as a researcher, and speaks regularly at FinTech and blockchain conferences. She also serves on the advisory boards of a tech-driven companies, across industries.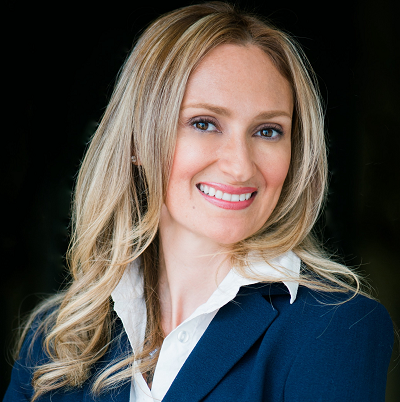 Crystal Stranger, EA, author of The Small Business Tax Guide, has more than 15 years of tax experience, with a focus in international tax. She has been writing about cryptocurrency tax and regulatory issues since 2014. She's the founder and CEO of PeaCounts, a blockchain payroll technology company. This new, transparent payroll will promote fair wages and eliminate the need for black market labor.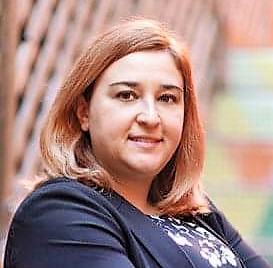 Nathalie Gachot is an attorney currently focuses on navigating FinTech companies throughlayers of overlapping regulation on a global scale. She is also a DLT Education instructor who led the business use case sections of the Hyperledger online edX mooc.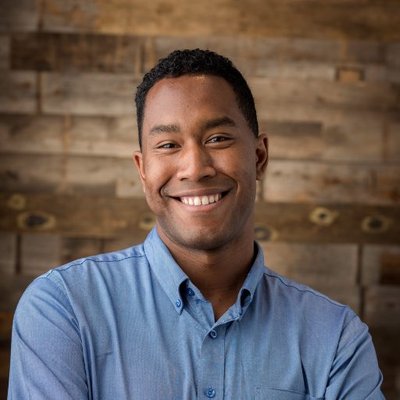 Co-Founder & CEO of Turing – a stealth blockchain protocol startup in incubation at Techstars NYC. Strategically placed at the intersection of emerging technology and venture capital, he led the State of Blockchain 2017 research report for CoinDesk, an industry-wide account of digital currencies such as bitcoin, and their underlying technology – the blockchain. His work can be seen in Fortune, Bloomberg, Quartz, and Bank Innovation.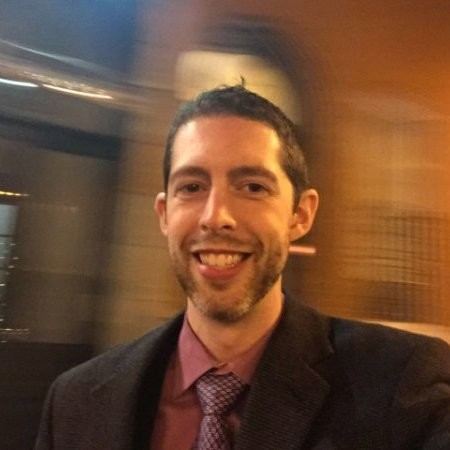 Blockchain developer contributing to the Ethereum project focused on language design and interoperability. Lead author of ERC-721 for non-fungible assets. Also working on corporate development and security research.
William will lead a hands-on workshop to explore digital collectibles and guide students to build ones own Ethereum ERC-721 Registry of digital collectibles. ERC-721 may be best know for CryptoKitties. Students will examine the ERC-721 smart contract, its functions and events. Students will leverage contract code to first setup the registry, and then learn how to transfer digital collectibles.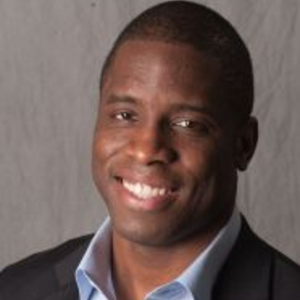 CEO & Co-Founder at Promise Software
For global businesses that want to conduct confidential, cross-border, business transactions on a public blockchain, Promise delivers complete post-quantum privacy with non-interactive, zero knowledge proofs. This blockchain is designed with credit and payment automation features with proxy re-signing cryptography not available on any other chain today.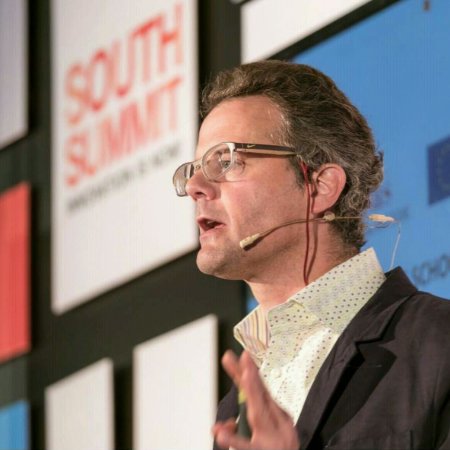 DLT Education President. Robert has 25+ years in technical education services. Previously, he led developer and startup programs at PayPal and American Express, and was co-founder and operator of Blockchain University. Robert has educated over 2,000 entrepreneurs & intrepreneurs, both technical and non-technical, and worked with over 300 blockchain projects in the US, Brazil, India, Saudi Arabia, Singapore & Japan. Graduates from his courses have created startups, joined incubators like Plug & Play, Draper Fintech, and have become employees of companies like Coinbase, Blockstream and PwC.
Volunteers
The event will be supported by several volunteers. Volunteer activities include support with registration, lunch setup and breakdown, end of the day clean up. Other roles include video taping, scribing & social media. Please apply here: bit.ly/dlt-ed-volunteer-application
Scholarships
DLT Education and sponsors have provided a number of scholarships. If there are additional sponsorships, there will be additional scholarships, stay tuned.
APPLICATION LINKS
Men students interested in attending this event: bit.ly/dlt-mens-application
Instructor Track: bit.ly/dlt-instructor-application
Sponsorship Opportunities
Sponsorships are designed to support the event and also to provide full scholarships to women and persons with financial need.
If interested in sponsoring this workshop, please contact sponsorships@dlt.education
Please send any other queries to info@dlt.education
DLT Education designs learning experiences that aim to empower women by providing them with technical tools, experiences and insights to become leaders in emerging industries.