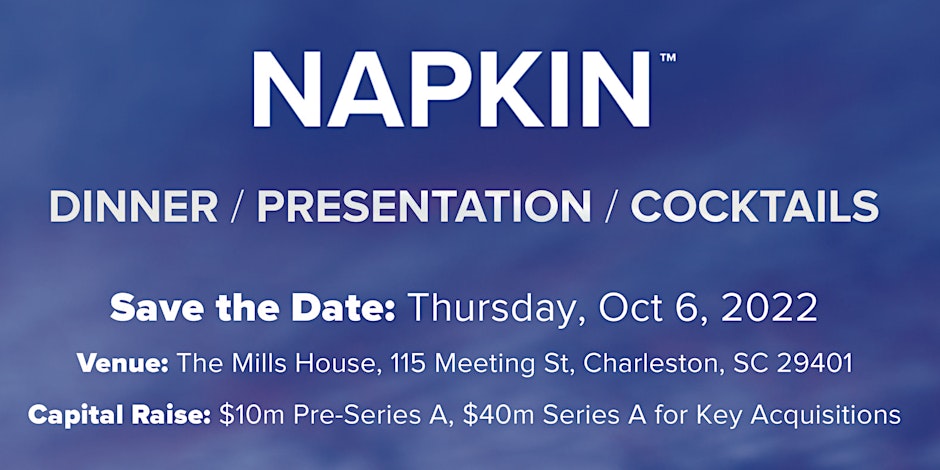 This is an investor and business person dinner for those seeking to understand and connect over the convergence of fintech and ecommerce ecosystems.
Napkin has steadily been buying major digital agencies from around the globe, acquiring their revenue, talent, and—most importantly—data. What can be done with the data from tens of thousands of clients, including brands like Procter and Gamble, Burger King, and Gatorade?
Concurrently, Napkin has been building a platform that solves the issues found in the digital service provider-brand-investor relationship. How can multiple parties instantly split a customer payment? How can payments instantly be remitted across the globe? How can retail investors receive payments on every transaction of major brands?
This Thursday, nearly all of Napkin's C-suite—and many of its angecy owners—will be converging in South Carolina, along with a multitude of investors, banks, funds, firms, and more.
Napkin is opening up 40 tickets to the general public, with dinner and cocktails provided throughout the presentation and discussion. This is a tremendous opportunity for learning, investing, and networking.