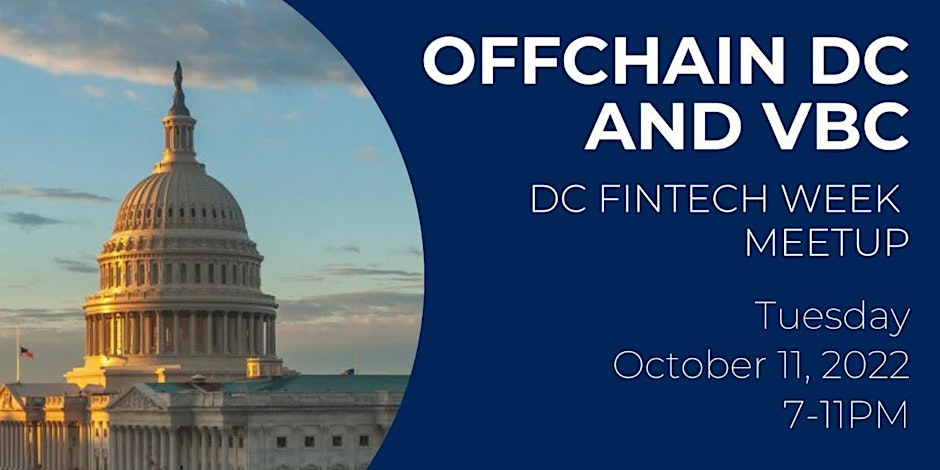 OffChain DC & Virginia Blockchain Council are excited to co-host a crypto industry meetup (Sponsored by Circle) on 10/11 from 7pm-11pm; after DC Fintech Week sessions and events. This event is at Barcode (1101 17th St NW DC).
Any and all are welcome to come network, whether you're an industry vet or someone who just learned about crypto/blockchain/web3.
Finger food will be provided for attendees at no cost, but please open your own bar tab for drinks.
Feel free to join the OffChain DC WhatsApp group for communications.
Bringing the industry together, one event at a time!
-OffChain DC & Virginia Blockchain Council