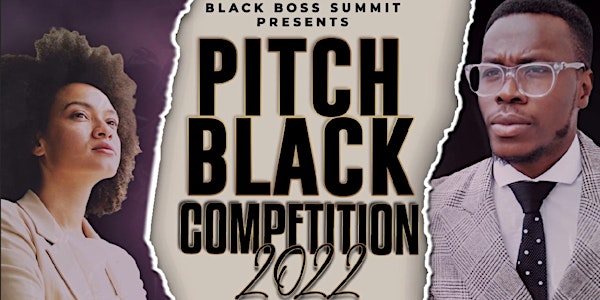 Join us for the 2nd Annual Pitch BLACK competition and celebrate a bit of Black Excellence. Watch 5 Finalist compete for the $20K grand prize for their Black owned Business.
Join us following the contest for a good time at the After Party!
__________
More about the Black Boss Summit 2022:
Love, Leadership & Legacy – It's Our Time
The Black Boss Summit is the premier Black business event held in the southwestern region of the United States, bringing resources, inspiration, and empowerment to Black entrepreneurs nationwide. The Summit is a three-day weekend full of exclusive events like our pitch competitions, fireside chats, networking, panel discussions, workshops, and more.
Mix and Mingle with the finest Black entrepreneurs, leaders, and professionals from all around the country! Join us in Denver, Colorado, the Mile High City.
Learn what opportunities exist that you can take advantage of and which industries are taking off in the 5th largest economy in the country.
Engage in your choice of live podcasts, Masterminds, presentations, panels, and keynotes from national Experts, CEOs, Creators, Founders, and Coaches.
Enjoy cultural events and shows curated just for you along with exclusive featured events like the Pitch BLACK contest and more.
What to Expect
*Learn about the opportunities this region brings
*Engage in industry-specific workshops and training
*Attend top-tier networking, cultural, and social events
*Catch live podcasts
*Shop and browse the Black Market
*Attend panels, presentations, and workshops and MORE!
**If you purchase a General Registration, VIP, or Vendor ticket you are already registered for this event. **