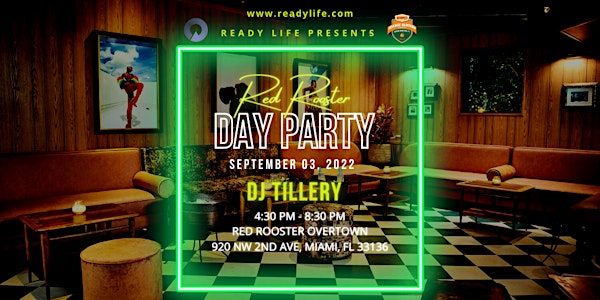 An event brought to you by Ready Life, the presenting sponsor of the Denny's 2022 Orange Blossom Classic!
Ready Life is a Black owned fintech company led by Black business, tech and civic leaders, and powered by the founders of SoFi. Ready Life has created a disruptive blockchain-based payments and mortgage origination platform that will drastically close the racial wealth gap through home ownership and wealth creations.
Pay with Ready. Own a home. No credit score needed!
Special guests to be announced!
🎶 Spinning all night is DJ Tillery! 🎶
****This event is open to Ready Life waitlist members ONLY. We will require proof of sign up at the door so be sure to join the wait list at www.readylife.com.
Please note, once the event reaches capacity, we will be allowing entry to guests from our wait list as space allows.