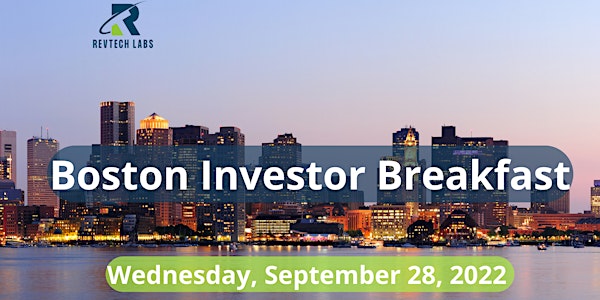 In celebration of Boston Fintech Week, RevTech Labs is traveling all the way to the "Beantown" for an Investor breakfast on Wednesday September 28, 2022.
The venue for this event will be announced soon!
Come enjoy breakfast in Boston, hear from RevTech Labs Class 17 Founders with 5-minutes pitches and then enjoy some in-person networking! Stay tuned for more details on which companies will be joining us to pitch.
–
Learn more about the organizers of the event:
RevTech Labs is a global entrepreneurial hub based out of Charlotte, NC that operates a 14 week hybrid accelerator program for fintech, insurtech, and healthtech companies. RevTech Labs also hosts two large fintech conferences in the Southeast: Generations and Venture 135.