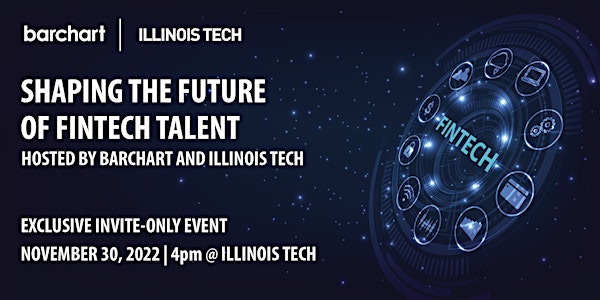 Trillions of dollars are being invested in digital assets as the fintech industry enters a new Web3 era. At the same time, artificial intelligence is moving to automate the capital markets and asset management sectors. As a result, a new workforce equipped with strong financial modeling and programming skills is in high demand.
How can companies compete for the brightest talent in this rapidly growing, global industry?
Barchart and Illinois Tech invite you to a special invite-only event—co-hosted by one of the world's leading fintech experts—offering a closer look at how fintech companies can attract and retain employees who will help their companies stay ahead of the technology curve.