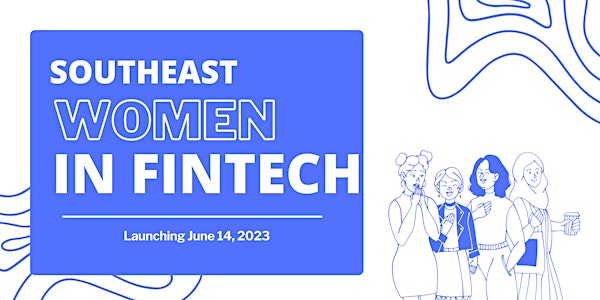 Join us for the launch of Southeast Women in Fintech on the evening of Wednesday, June 14 at the Charlotte Convention Center.
This group will host casual happy hours, structured content sessions and more throughout the Southeast.
We're bringing together the region's top female fintech Founders, emerging female talent in the region's top financial institutions, the female corporate executives and the community of incredible male allies to help further female success and growth while disrupting the gender disparity plaguing the finance industry.
This happy hour will be the official launch of the group! So come out and join us to celebrate, connect, collaborate and of course, disrupt!
All tickets are based on donation only. Ticket revenue will help setup this new group and add more events and meetups, but to ensure accessibility and equitability this donation is optional and not required for admission into the launch event.