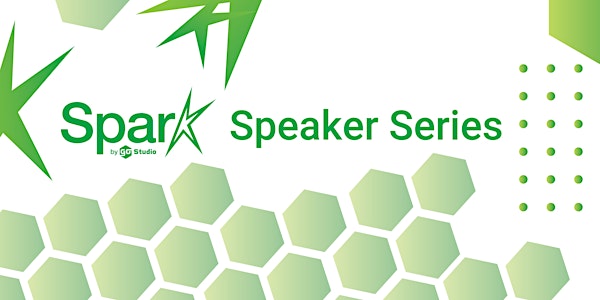 Join us for Spark by Go Studio Speaker Series, an exclusive event focused on Metaverse innovations.
Show of virtual hands – who's ready for an evening of Metaverse experts answering YOUR questions about the future of virtual technology? If you raised your hand, be sure to register now for our next in-person Spark by Go Studio Speaker Series!
On January 25 from 5:30 – 7:30 p.m. in Atlanta, we'll host a panel of emerging tech experts and enterprising disruptors to discuss all things Metaverse and how it may impact businesses and industries in the year ahead.
Moderated by Kelli Bargainnier, Director of Digital Solutions & Inventory Data Management at InComm Payments, our diverse panel will include:
– Dana Xavier Dojnik, XR Advisor, Sageworx and Board Member of Invest Atlanta
– Christine Livingston, Managing Director of Innovation and IoT at Protiviti
– Elizabeth Strickler, Professor of Media Innovation and Entrepreneurship at Georgia State University
Additional panelists will be announced in the coming days, so stay tuned for more details on the Metaverse pros signing up for the event.
Enjoy an evening of complimentary drinks and snacks while watching insightful presentations and interacting directly with our panel.
Agenda
5:30 PM – 7:00 PM (Atrium Level Go Studio Foyer)
Registration ends Tuesday, January 24th at 12:00 PM ET. Email SparkEvents@GoStudio.io.
About Go Studio
Go Studio is an innovation consultancy that brings a lean startup model and enterprise-level assets together to solve clients' unique challenges. Today's technology moves at the speed of light, so you need an innovation partner like Go Studio to stay ahead of the curve. We tackle the problems of today, tomorrow and the future by bringing together a diverse team of highly skilled professionals along with a host of innovation tools. Our promise to you is world-class services and support with a unique focus on growing your business as markets and strategies evolve.
For more information, visit https://www.gostudio.io/