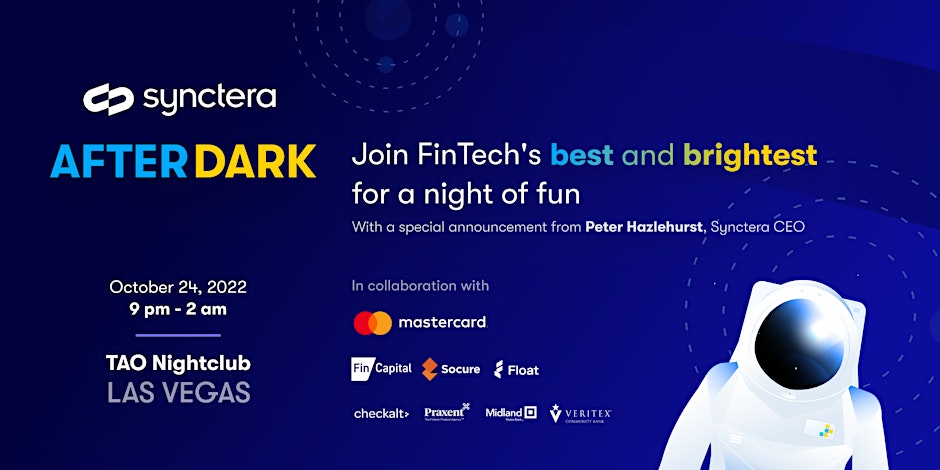 Building the future of finance is a full-time job – but you can take a break for this party.
Join your FinTech and Money20/20 conference peers at the second annual Synctera After Dark Las Vegas event for a special night of entertainment, company announcements, and fun.
• When: October 24th, doors open at 9 pm
• Where: TAO Nightclub, located in The Venetian Resort & Casino
• Who will be there: you, the next great FinTech innovator
Thank you to our sponsors — Mastercard, Fin Capital, Socure, Float, CheckAlt, Praxent, Midland States Bank and Veritex Bank.
At this event, photos and videos may be recorded. By entering this venue, you may be included in these photos and video. By attending this event, you grant us your permission to be in these photos and videos, which may be used for any purpose.