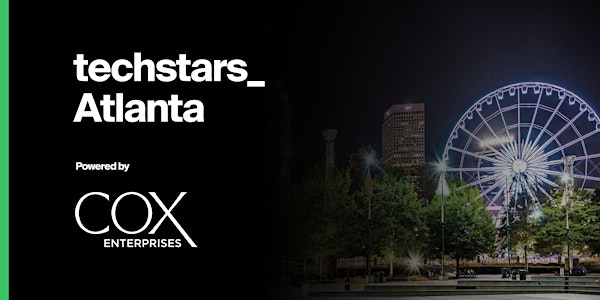 Join us for our live, in-person Demo Day on Oct. 17, 2022 at 5 p.m. EST. Tim Dorr, managing director of Techstars Atlanta Powered by Cox Enterprises; and Hannah Turner, investment associate of Techstars Atlanta, will host the event.
You'll have an opportunity to meet the founders of 10 groundbreaking companies driving consumer and business innovations with courage, creativity and confidence during this watershed time that has challenged us all to think differently. The Fall 2022 Class will present their progress to investors and supporters. You'll also hear from Dallas Clement, president and chief financial officer of Cox Enterprises, and learn about Atlanta's rising status as a global hub for innovation and tech entrepreneurship.
The 10 companies round out 100 companies who have completed the Techstars Atlanta and Impact program since 2016. We'll highlight many of the alumni companies to share how they are doing now.
Immediately following Demo Day, join us for a fun, casual reception where you will have the opportunity to engage with this year's visionary cohort of founders.
Agenda
Monday, Oct. 17 | 5:00 – 8:00 PM
The Eastern (777 Memorial Dr SE Building C, Atlanta, GA 30316)
Venue doors open at 4:30 PM | Reception to follow upstairs on the Rooftop at The Eastern
If you have any questions, please contact Hannah Turner at hannah.turner@techstars.com.
If you can't make it in-person, you can watch the event live on October 17th. (The live streaming link will be added closer to the event.)
About the Fall 2022 Class
The Fall 2022 Class is comprised of an incredibly exciting group of businesses, creating disruption and driving change across a wide array of sectors, including dating, last mile logistics, wellness, in-home services and more.
About Techstars Atlanta
Techstars is an internationally recognized startup accelerator that helps entrepreneurs boost their early-stage businesses and product development efforts through education and funding. Cox Enterprises was a founding sponsor of Techstars Atlanta and has remained the presenting sponsor since 2016. For 90 days each fall, 10 startups receive expert counsel and support from a network of more than 100 Atlanta mentors — including dozens of Cox employees.
Venture Atlanta
Techstars Atlanta has partnered with Venture Atlanta for their 15th annual conference!
Held October 19 – 20, this annual conference creates opportunities for top tier investors to connect with and fund the region's most promising technology companies. Showcasing top tech talent across the Southeast, it's truly an event not to miss; make sure to register now to attend!
COVID-19 Updates
All in-person attendees must be fully vaccinated at least 14 days prior to attending the Demo Day event.
Prior to attending the event, please self-screen for any of the listed COVID-19 symptoms and self-quarantine if feeling sick.
Masks are recommended when indoors at the event.
6'/2m' social distancing is recommended between non-household members.
Please abide by all local travel restrictions – COVID-19 testing, isolation mandates, and vaccination/recovery recommendations – prior to attending the event in person.
Due to the changing circumstances surrounding COVID-19 mandates, Techstars Atlanta in Partnership with Cox Enterprises reserves the right to move Demo Day to a virtual format.
——
Admission will not be permitted after the venue reaches capacity. No large bags or backpacks are allowed in the venue.
Guests are prohibited from bringing weapons into the venue or any other item that could be used to inflict harm. Weapons include, but are not limited to, the following: firearms, explosives, stun guns, handcuffs, brass knuckles, sticks, clubs, batons, martial arts instruments, pepper spray, tear gas and knives of any kind. Anyone in possession of a prohibited item will be asked to leave and/or denied admission