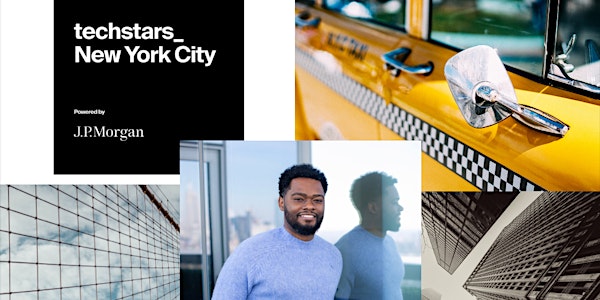 Black founders received an insulting 0.12% of VC funding in Q3 2022 — that is, in the words of TechCrunch, "a paltry $187 million out of the near $43 billion in venture capital allocated in Q3 this year." During that period, WeWork's co-founder, Adam Neumann, raised almost double that amount by himself.
Techstars NYC powered by J.P. Morgan exists to be part of the solution to this depressingly persistent problem. We are part of an $80 million fund raised by Techstars via J.P. Morgan to invest in diverse and traditionally overlooked entrepreneurs across nine U.S. cities. Our call is open until 4 January (you can apply here).
Please join us as we speak with one of the best examples to contradict the false argument that the consistent underfunding of black and Latino founders is because talented black founders don't exist. Songe Laron, the co-founder and CEO of Squire Technologies, has raised more than $167 million in VC funding, again, almost as much as was raised in all of Q3 2022. He'll tell how he did it so that the rest of us can follow in his footsteps.
For those who can't make the in-person event, please remember that there is a virtual option: https://www.eventbrite.com/e/457228321217.