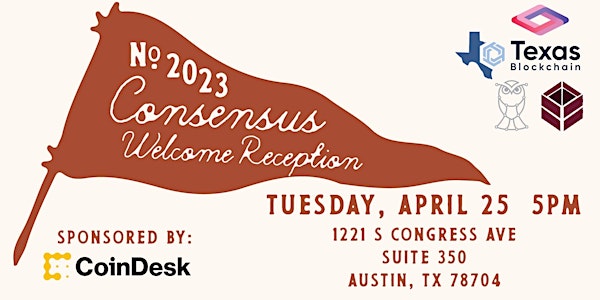 This event is hosted by Texas Blockchain, a community of students and professionals from The University of Texas at Austin founded in late 2017. At Texas Blockchain, we are building the next generation of innovators, leading a community focused on the discussion and development of blockchain technology.
For our second annual Consensus Welcome Reception, we encourage ALL to come talk with inspiring students and builders in Web3.
This event is cohosted with Baylor Blockchain, Rice Blockchain, and A&M Blockchain.
"The Blockchain Collaborative" is a student organization at Baylor University dedicated to advancing blockchain research and development through multidisciplinary efforts. At The Blockchain Collaborative, we believe that all points of view should be accounted for as we create the decentralized future, whether your passion is engineering, political science, business, etc.
Texas A&M Blockchain is a student-led organization focused on exploring the potential and applications of blockchain technology. Through hands on projects, educational sessions, and professional speakers we aim to foster a multidisciplinary community of like minded individuals at A&M passionate about advancing this field.
Come enjoy free food, live music, and great networking!
A special thanks to CoinDesk for sponsoring this event.