Description
6th Annual Fintech World Alternative InvestmentConference & WorkshopCrypto Funds, Blockchain: New OpportunitiesSEC & Security Token Reg A Plus "Mini IPO"Blue Chip STO's Pitch & Showcase
Increase your visibility in space through the presentation speaking & sponsorship- STO's' Launches" Info@2020fintech.com 1 888 580 6610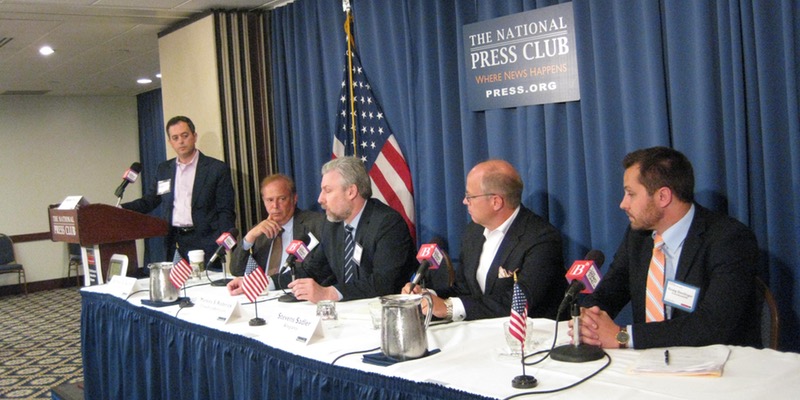 Topics of discussion: The Changing Face of Tokens and the ICOTokenomics 101
Welcome to
8th Annual FINTECH WORLD
Fall Event
Fintech World Tour proudly Presents:
Oct 3~4, 2019
The event @ Prestigious National Press Club. Washington DC Where the news happens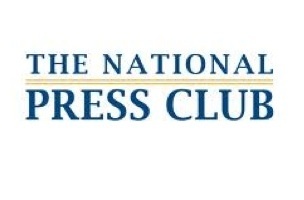 Rise of Digital MoneyCryptocurrencyBlockchain Mastermind SeriesVIP NetworkingWho's who of industry topics
Investment Pitch
Blockchain & Digital Investment
Bitcoin Fraud or Future?
Hackers Move $8 Million USD in Bitcoins Stolen From
Binance Trading Platform
Cannabis is Hot!
SEC Laws, Rules, Regulations & Compliance
Digital Banking Industry
Alternative Investment
Crowdfunding & REGA Plus
Artificial Intelligence
Facebook Cryptocurrency
STO's Securities Token Offering?
Blockchain & Real Estate
DAO, The Ethereum
Cryptocurrency Investment Course
ETF Cryptocurrency Market
Is ethereum security? The answer could upend the crypto world
Laws, Rules, Regulations & Compliance
Reg A-Plus How is Blockchain Changing The Banking industry?
The Future of Cryptocurrency
Bitcoin is a commodity or currency?
Cryptocurrency Investment Course
How To Prepare For ETF Cryptocurrency Market
SEC – FINRA – JOBS ACT – Early Investing
Family Offices – IRA Trust
Rules and Regulations Consideration
Rule 506(c) – Title II Title III REG D REG CF
Definition of accredited investor?
Liquidity for the private securities space
Redefining Securities Distribution through Crowdfunding
Real Estate Crowdfunding
Why Is Healthcare Blockchain is The Next New Frontier?
Impact of crowdfunding on real estate finance and deal-making
Is Real Estate Crowdfunding Offers An Attractive Alternative To Secure Investments?
The Impact of Technology and the Internet on Real Estate Crowdfunding
Trump to Lift Community Bank Regulations (and what that means for house flippers)
Shadow Banking
Dodd-Frank: A Republican Congress
will likely be looking for ways to scale back time and money on business regulation.
Real Estate Crowdfunding and Community Development
Pros & Cons of Internet finance and lending
The business of Crowdfunding & Reaching the Goal – How to Make It Happen
Multiple Faces of Crowdfunding on Equity
Future of EB-5 Business Finance & Crowdfunding
Disruption of Equity Crowdfunding on VC's – Angel Investors
Is Online Lending & Fintech industry here to stay?
Exploring Title II
Why it dominates and will continue to dominate crowdfunding
What initiatives are being pursued to create secondary markets or other means
Effect of IPO window
Regulation A+ Mini IPO
Many of the Reg A deals got pulled this last year.
Is this offering type holding up to investor interest?
Need research on Reg CF, Reg A+, and other offerings.
How much was raised, and how have they performed.
Aftermarket performance of Reg A+ deals
Blockchain Mastermind TOPICS
Investment Pitch
Alternative Investment
Crowdfunding & REGA Plus
Artificial Intelligence
CryptoCurrency
STO's Securities Token Offering
Blockchain & Real Estate
DAO, The Ethereum
SEC Laws, Rules, Regulations & Compliance
Blockchain & Banking Industry
Cryptocurrency Investment Course
ETF Cryptocurrency Market
Review Cryptocurrency Listings, " cryptocurrency exchanges – qualify as securities. – SEC revealed last month that it had been investigating The DAO, the ethereum-based funding vehicle that raised more than $150 million through a token sale. The agency ultimately ruled that those tokens – which were sold and later freely traded on cryptocurrency exchanges – qualify as securities and that other token sales may fall under this definition as well.
Crowdfunding Meet BlockChain
Into the second year of Regulation Crowdfunding, there are now over 475 companies that have filed offering documents with the Securities and Exchange Commission (SEC) to raise up to $1,070,000 from their customers, communities, friends, and family
"Pros and Cons of "Blockchain STO's"
STOs, Fraud or the Future?
Pressure Mounts For SEC As Even More Issuers File For Bitcoin ETFs
Cryptocurrencies are hot. And often the sale of cryptocurrencies is referred to as Crowdfunding. Unfortunately, the use of "cryptocurrencies" and "Crowdfunding" together creates confusion about both, along with some pretty serious legal risks.
"ICO's" continue to go wild, and now institutional VCs are taking part
Over $1.2 billion in Cryptocurrency was raised through Initial Coin Offerings ("ICOs") in the first half of 2017, far outstripping venture capital investment into Blockchain and Bitcoin firms. Of that amount, approximately $600 million was raised in last 30 days alone.
Initial coin offerings (ICOs), might be subject to federal securities laws.
SEC regulators are playing a game of catch-up
SEC surprise announcement on ICO's – A huge increase in ICO investment, surpassing VC funding in Blockchain market- Regulatory landscape of Cryptocurrency – digital ledger technology Blockchain technology: New policies and Application – Digital Currencies like Bitcoin and Ethereum reaching their highest market cap sector- Investor perspective and education – The role of digital money in Crowdfunding– Security compliance audits- Token economy– Future of Digital Currencies Exchange – Challenges facing companies who adopt Blockchain technology: health – Education- Government – Energy- Logistics – transposition- DAO Tokens, a Digital Asset – P2P SME Lending – Reg A Plus – Corporate Investment in Digital Technology – Is ICOs are risky business? – Wild West of Finance – Wall Street Blockchain – Functionality, integration, and security.