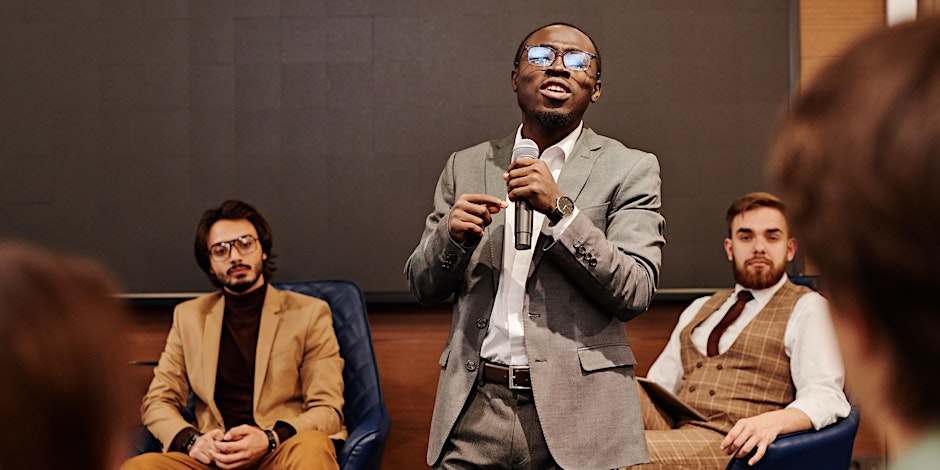 The Toronto Supply Chain Meetup is hosting our LAUNCH event in person Thursday February 23 from 6:30pm – 8:30pm.
The goal of our organization is to bring together a community of supply chain enthusiasts to exchange knowledge, information and insights about trends and changes in the industry. We'll continue to host a variety of supply chain events throughout the year.
Our February event will consist of 2 keynote speakers, a pitch competition featuring 4 Supply Chain Start-ups and networking opportunities.
Keynote Speakers:
1) Jordan Becker – Supply Chain (SCORE) Program Manager for Toronto Global.
Jordan helped build and execute an important initiative called The Supply Chain Onshoring Resilience and Expansion (SCORE) program. This project aims to identify gaps in the Toronto Region's supply chain that were exacerbated by the pandemic. It will require working collaboratively with many stakeholders and industry leaders to improve overall resilience while continuing to build confidence with foreign investors looking to bring business to the area.
2) Hugo Fuentes Diaz – CEO of The Owl Solutions
Hugo is a passionate supply chain executive with 20+ years of hands-on experience in supply chains in the manufacturing sector. He has worked for organization across North and South America. Prior to creating his own Supply Chain Performance Platform called The Owl Solutions, he was the Vice President of Global Planning and Procurement for a multi-million dollar company called Factors Group of Companies.
Both keynote speakers are excited to share their experience in the field and discuss key initiatives to drive supply chains forward.
WHO IS THIS FOR: supply chain professionals, investors, service providers, corporate partners and academic partners.
You do NOT want to miss this opportunity to network with industry peers!
Feel free to join our LinkedIn group in the meantime: https://www.linkedin.com/groups/14134961/