Raising Capital with Confidence
Please join us at the DCU FinTech Innovation Center on October 8th at 6:30 pm to discuss strategies for women entrepreneurs raising capital. Our panel includes leaders from TechStars Boston, MassChallenge, JPMorgan Chase and Netcapital.
According to The Boston Consulting Group (BCG) (2018) women-owned startups deliver twice as much per dollar invested as those founded by men. However, only 2% of VC funding is invested in women. During this panel, we will discuss ways for women to raise capital with confidence.
Light snacks, wine, and beer will be served starting at 6:30 pm. The discussion will begin at 7:00 pm and include a Q+A session towards the end.
Panelists:
Jennifer Penny, Managing Director, MMBSI: Technology & Disruptive Commerce, JP Morgan
Jen Riedel, Program Manager, TechStars Boston
MaryKate Meedzan, Operations, Netcapital
Hannah Perry, Boston Program Director, MassChallenge
This panel will be moderated by Vasilios Roussos, Managing Director, DCU FinTech Innovation Center
Please email marykate.meedzan@netcapital.com with any questions.
---
Event Sponsor

JPMorgan Chase & Co. Women on the Move: Creating a More Equitable World
JPMorgan Chase has long focused on the empowerment and advancement of our women employees. Building on that track record, we are now reaching externally to also focus on women clients, customers and the communities where we live and work. With roots in thousands of local communities and more than 250,000 employees (50% of whom are women), JPMorgan Chase is excited to increase our commitment to the success of women and girls.
FOCUS AREA
1. Expand Women-Run Businesses:
Enable women to grow their businesses, from startups to global enterprises. Provide greater access to capital, networking, expertise, and other resources.
2. Improve Women's Financial Health:
Provide education and tools to increase the financial health and independence of women in our communities. By increasing their financial acumen, we aim to help women feel more confident about their financial futures.
3. Empower Women's Career Growth:
Support female employees across all levels, regions and departments by providing an inclusive culture, growth opportunities, coaching, leadership training, and family-friendly policies and benefits. Our ultimate goal is to propel more women into leadership positions across the firm.
---
About We BOS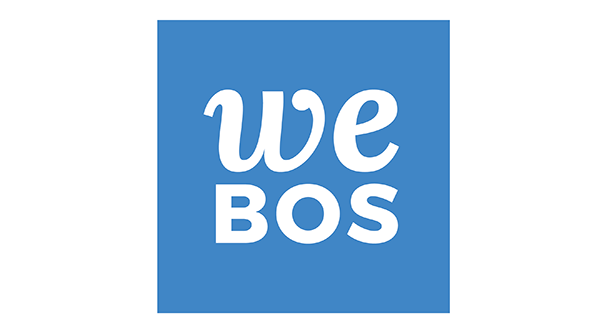 Mayor Martin J. Walsh
Women Entrepreneurs Boston (WE BOS) was created by The City of Boston and Mayor Martin J. Walsh. The program provides skill-building opportunities, technical help, and networks to help women entrepreneurs launch and grow their businesses. WE BOS unifies and supports all women entrepreneurs. WE BOS Week 2019 is taking place between October 4 – 11.
The theme of this year's annual, week-long series is BOS: Build, Overcome, Strengthen. Follow along on social media (#WEBOSWeek). Learn more here.