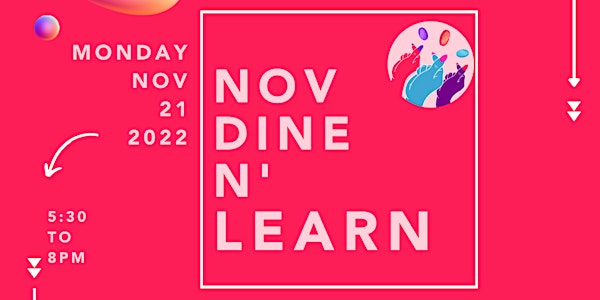 Join us for a signature Web3 Equity learning event to help onboard more women and engage our male allies to make web3 gender equitable.
Alongside like minded folks who've dug into web3 areas, we will break out into small groups to get hands on! Attendees get to chose the session that fits their skill level. Bring your computer and be ready to open a digital wallet, research NFT projects, learn from new marketplaces and maybe even buy your first NFT!
We will kick off the holiday season and celebrate our gratitude for frenship of our community.
This event will be co-ed and feature a section to discuss male allyship. We encourage all our frens wherever they are on the gender spectrum to attend.
5:30 – 6:00pm Welcome and Networking
6:00 – 6:10pm Introductions and Sponsor Remarks
6:15- 7:15pm Session breakout
7:15 – 7:45 Whole group closing & Networking
Event Venue:
TheVentureCity is a global, early-stage venture fund that refuses to follow the conventional crowd. It offers promising founders investment with bespoke data insights and hands-on expertise – designed for product-led growth. With hubs in Miami, Madrid, San Francisco and Sao Paulo, it sees beyond borders and creates a steady current of resources for founders on the cutting edge of ventures. Expect more from your venture capital.