Welcome to Feedzai DNA – Atlanta Open House!
About this Event
Are you a Software Engineer or a Data Scientist who wants to know more about Feedzai? Good news! On June 26th, our Atlanta office is hosting Feedzai DNA – an open house for Software Engineers and Data Scientists.
Feedzai DNA is an immersive event where you will hear from Feedzai's founders and teams about how we have developed some of the most advanced technology in the Fintech space using AI and have an opportunity to meet the teams that make up Feedzai's Engineering Organization.
Food and drinks will be provided!
See you soon!
See the agenda for more details: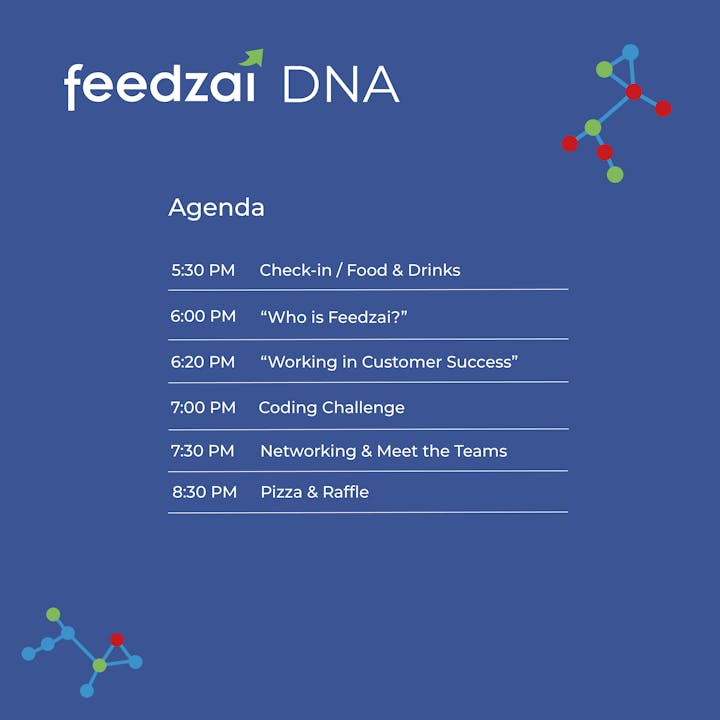 About Feedzai
Feedzai is the market leader in fighting fraud with AI. We're coding the future of commerce with today's most advanced risk management platform powered by big data and machine learning. Founded and developed by data scientists and aerospace engineers, Feedzai has one mission: to make banking and commerce safe. The world's largest banks, processors, and retailers use Feedzai's fraud prevention and anti-money laundering products to manage risk, while improving customer experience.