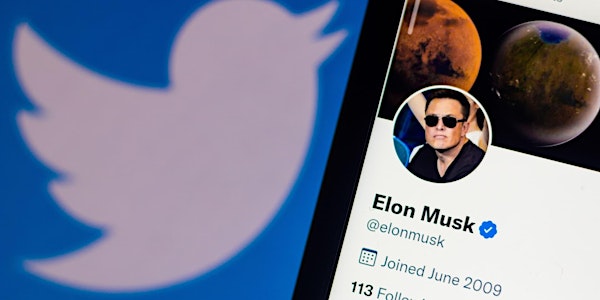 Is Twitter going to survive?
What happens to crypto post SBF?
What is the future of the tech industry?
In the last couple of weeks, the tech world has experienced many changes. From companies laying off large swathes of their employees to the potential fall of Twitter after its controversial sale to Elon Musk there is a LOT to unpack…
So, what the hell is going on with tech? Join us at Manny's for a special conversation with Sway host & NYT columnist Kara Swisher and tech reporter Casey Newton as we dive into all the recent drama. Make sure to come ready with all your questions!
Manny's never turns away anyone for lack of funds. To receive a complimentary ticket just email the word "grapefruit" and the title of this event angelina@welcometomannys.com.
About Kara Swisher:
Kara Swisher is the host of "Sway," the new twice-weekly interview podcast about power by New York Times Opinion. She has been a contributing Opinion writer since 2018.
Over her career, Ms. Swisher has hosted hundreds of newsmaking interviews, going head-to-head with prominent figures including Elon Musk, Mark Zuckerberg, Rupert Murdoch, Stacey Abrams, Kim Kardashian and President Barack Obama. Her early and no-holds-barred coverage of the technology industry earned her a reputation as "Silicon Valley's most feared and well-liked journalist."
Ms. Swisher studied at Georgetown University's School of Foreign Service, where she wrote her first technology story for the school paper (it was in 1980 — and the technology was pay phones). She subsequently received a graduate degree from Columbia University's School of Journalism, became an editor at The City Paper in Washington, D.C., and interned at The Washington Post, where she worked her way up to reporter and covered nascent digital companies like America Online (a.k.a. AOL).
Ms. Swisher moved to the San Francisco bureau of The Wall Street Journal in the 1990s as one of the first reporters on the internet beat and eventually began her popular "Boom Town" column. With her longtime collaborator Walt Mossberg, she was a co-producer of the technology conference "D: All Things Digital," where they interviewed major tech figures including Steve Jobs and Bill Gates. The duo later founded Recode, which was sold to Vox in 2015.
In addition to her contributions to The Times, Ms. Swisher is an editor-at-large at New York Media, host of the "Pivot" podcast and executive producer of the Code Conference. She is also the author of "aol.com: How Steve Case Beat Bill Gates, Nailed the Netheads and Made Millions in the War for the Web" and co-author of the sequel, "There Must Be a Pony in Here Somewhere."
About Casey Newton:
Newton had been covering the Arizona State Legislature for The Arizona Republic, with an interest in technology as a hobby. Kristin Go, a former coworker at The Arizona Republic, invited him to work at the San Francisco Chronicle to cover tech companies and new technology, which Newton accepted. He worked as a blogger and senior writer for CNET until 2013. Afterward, between 2013 and 2020, he covered Silicon Valley at The Verge and became a senior editor.In addition, he authored a daily newsletter called The Interface,which had grown to 20,000 subscribers. In 2020, he left to create his own newsletter on Substack called Platformer.