Attention all entrepreneurs and those with the entrepreneurial spirit!
Do you have the golden goose, but no clue how to get it off the ground?
Have you started a company and need help getting it out of a rut?
We are excited to bring together C-executives from insurance and financial services across a spectrum of growth stages to share their experiences – from getting a seed stage company off the ground, to growing a startup to unicorn status, to taking a multi-billion dollar company to the next level.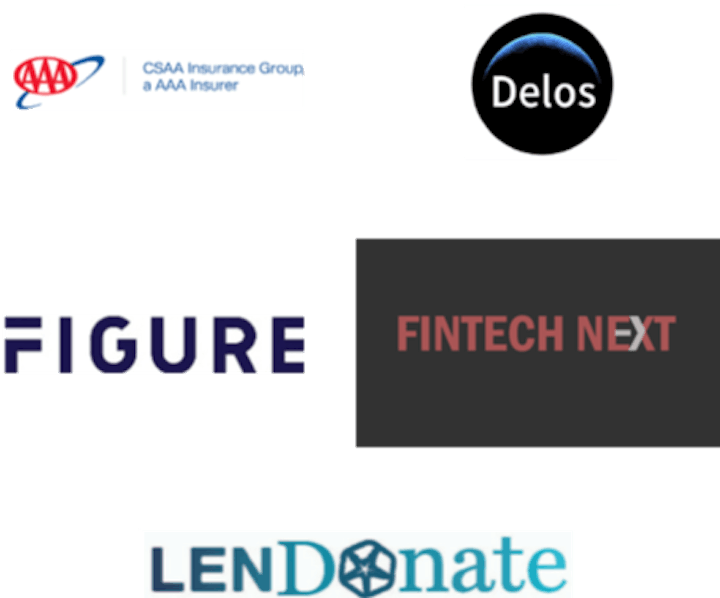 Join Avanta Ventures, the venture capital arm of CSAA Insurance Group, a AAA Insurer, in partnership with Quesnay, for a dynamic discussion with industry leaders on creating and growing that next big idea! All those looking to start their own company, build their brand, or help lift others up are welcome!
We'll discuss:
What most founders wish they knew when they started their business
Approaching and talking to investors
Impostor syndrome and how to deal with it
Understanding industry nuances as a technologist
Diversity in leadership – why it isn't just a necessity, but a real benefit to the bottom line (and how to convince partners and investors!)
Food & drinks will be provided for all guests!
Fireside Chat Keynote:
Linda Goldstein, Executive Vice President, Customer Experience and Marketing, CSAA Insurance Group
Confirmed Panelists:
Cynthia Chen, Co-Founder & Chief Revenue Officer, Figure
Vivienne Hsu, Founder & CEO, LENDonate
Shanna McIntyre, Chief Data Officer, Delos
Sheela Ursal, Founder, Fintech Next
Hosts:
Jennifer Byrne, Co-Founder & President, Quesnay Inc.
Vivian Li, Principal, Avanta Ventures
Speaker Bios:
1. Linda Goldstein, Executive Vice President, Customer Experience and Marketing, CSAA Insurance Group
Linda leads all aspects of marketing, including digital marketing, brand management, marketing analytics, market research, customer-experience management, data strategy, and direct marketing at CSAA Insurance Group. She was previously vice president of marketing channels and partners for the company, where she developed new marketing and analytics capabilities and led integrated marketing plans to support insurance growth for AAA club partners. Prior to joining CSAA Insurance Group, Linda had a 17-year career with Citigroup, where she held various senior executive marketing positions. She has a bachelor's degree from Boston University and an MBA from Fordham University. She serves as president of the board of directors for Berkeley Humane.
CSAA Insurance Group, a AAA Insurer, offers automobile, homeowners and other personal lines of insurance to AAA Members through AAA clubs in 23 states and the District of Columbia. Founded in 1914, the company has been rated "A" or better by A.M. Best for more than 90 years, and is one of the top personal lines property casualty insurance groups in the United States, according to the National Association of Insurance Commissioners. The company has been repeatedly named one of the 50 most community-minded companies in America by Points of Light.
2. Cynthia Chen, Co-Founder & Chief Revenue Officer, Figure
Cynthia started her career in financial services at Deloitte on advising clients on credit risk strategies, working closely with chief credit officers. She then moved to Capital One, OnDeck, and LendingHome, prior to becoming a venture partner at Danhua Capital (DHVC) and co-founded Figure.
Figure is a financial technology company leveraging blockchain, AI, and analytics to deliver innovative home equity release solutions and other products that help improve the financial lives of consumers. Figure is building a blockchain protocol to fundamentally transform how financial products are originated and transacted.
3. Vivienne Hsu, Chief Executive Officer, LENDonate
Vivienne developed the idea of LENDonate, a new financial ecosystem for nonprofit, as a result of her 10+ years' experience in fundraising and constantly thinking about a better way. Vivienne has over 20 years of hands-on experience in financial services, including investment product design, portfolio management, risk modeling, and private banking at American Century Investments, Charles Schwab, and US Trust.
LENDonate is an online collaborative marketplace of loan+donation to nonprofit organizations, with the objective of dramatically improving the fundraising process. With the vision of delivering transparent and quality investment products via crowdsourcing, LENDonate aims to design investment products that are compelling for investors both with and without philanthropic goals, to provide enhanced capital access to nonprofit borrowers.
4. Shanna McIntyre, Chief Data Officer, Delos
As Chief Data Officer, Shanna defines and executes innovative applications of new data sources and methodologies. Prior to Delos, Shanna spent 11 years at Lockheed Martin as a reliability engineer on spacecraft system performance after graduating from UC Berkeley, majored in physics.
Delos is an independent insurance brokerage that is dedicated to solving home insurance in wildfire areas. Delos specializes in areas with few options and is dedicated to finding a full policy for every home in California.
5. Sheela Ursal, Founder, Fintech Next
Sheela has worked 20 years in product management and marketing for SaaS payments and e-commerce global enterprises and startups. In the past she has worked at Amazon, Western Union, Netopia (bought by Google) launching payment products and expanding internationally. In the last two years her focus has been on advising PE, VC, Strategy Consulting firms, startup Incubators on investments and Fintech products.