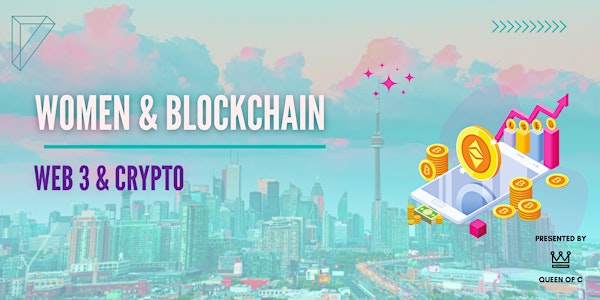 Wondering what all the hype is about decentralization, the blockchain & cryptocurrency?
Feeling curious, but don't know what it is, how it works, why it matters or how to get started?
Women of Toronto, get excited because we've got you!
We want to welcome you to our Womxn and Blockchain series!
We are a group of womxn who gather monthly to learn about all things Web3 (think crypto, NFTs, & DAOs to name a few!)
We host monthly workshops where we share everything we've learned about decentralization & Web3!
This month our series will be focused on decentralization, the blockchain and cryptocurrency. We share our understanding of what these technologies are, WHY you should care about them, and how you can join the movement!
Agenda
We'll begin the event with an overview of decentralization. From there, we'll unpack the blockchain and then decrypt crypto!
During the event, you'll be guided through setting up a wallet!
Want to know what the future holds? Sign up for this opportunity to connect and learn with a community of like-minded womxn.✨✨✨Spots are limited so grab your spot asap!