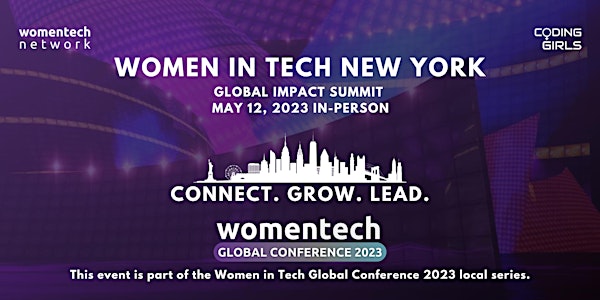 Interested in hosting? Connect with Anna Radulovski via email at nyc@womentech.net .
After two years apart we are excited to finally bring the WomenTech community together in New York City for an informal and fun meetup with inspiring talks and in-person networking.
BRING DIVERSITY, EQUALITY, AND THE FEELING OF BELONGING TO TECH
Why Join?
• Engage professionals and attract talent with personal stories and insights from your engineering leaders
• Share about your brand, projects, and technologies and connect with the local women in tech community
• Showcase your company culture and D&I involvement
How do you make sure that participants are relevant?
The event is invite-only with verification of the attendees' profiles. We focus on tech leaders, software engineers, product managers, data, UX & design professionals and other tech roles.
Is this event only for women?
While most of the attendees are women, everyone who supports and promotes diversity and inclusion is welcome to join, regardless of their gender.
What do the packages include?
• 10 min keynote speaking slot (in-person/hybrid upon confirmation)
• Speaker feature on social media
• Company profile on WomenTech website
• Logo featured on Global Conference website "Global Impact Summit Partner" section
• 5 Job posts on WomenTech job board
• Attendee list for targeted location (upon consent)
• 20 VIP tickets for the Women in Tech Global Conference 2023
I want to get involved in the Women in Tech Global Conference and join in-person locations, is that possible?
Ask us about the bundle packages and possibilities for global outreach.