Career Advice You Can't Google
Whether they're spearheading key projects or managing teams, our panelists are technical leaders making important product and team decisions every day. Join us to hear candid advice and tips on how to continue to progress in your career. How did our panelists transition into leadership positions? What are some important lessons they've learned along the way?
Panelists and attendees will get the opportunity to network after the discussion. Coffee and breakfast are on the house!
Agenda:
Breakfast & Networking 8:15 am-8:30 am
Panel + Q&A: 8:30 am-9:10 am
Free Time with Panelists and Attendees: 9:10 am- 9:30 am
Attendees can submit specific questions for panelists upon registering.
Who is this event for? The session is intended to be of particular use for software engineers and web developers.
Speakers include:
Allison Deal – Senior Full-Stack Engineer, Hulu
Tammarrian Rogers – Director of Engineering, Snapchat
Gabriela Perez – Product Manager, MatchCraft
Shabnum Gulati – Senior Product Manager, Honey
Meet our Panelists: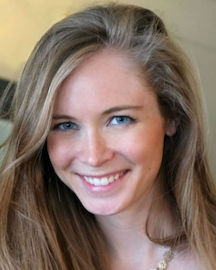 Allison Deal – Senior Software Engineer, HULU
Allison Deal is a Senior Software Engineer at Hulu specializing in video encoding and streaming technologies. She works on building and scaling the end-to-end live and on-demand video processing pipelines, with the goal of continuously finding ways to improve user quality of video playback experiences. She has worked across many aspects of video delivery, including video ingest, transcoding, encryption, packaging, delivery, and client playback metric analysis, and was a key contributor to standing up and scaling Hulu's live linear video ingest and playback services for their new Live TV offering. She has been at Hulu for over four years, with prior stints at Rdio and Boeing, where she worked in Research and Development. She most values curiosity, communication, technical expertise, and diverse perspectives.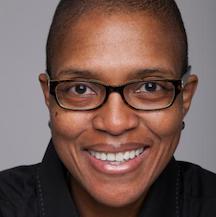 Tammarrian Rogers – Director of Engineering, SNAPCHAT
Tammarrian Rogers is the director of engineering, at Snap Inc. She is also CTO of OPTYVA, a consultancy and digital media group specializing in sustainability, business transformation, design and development, communications, and community development. Tammarrian has many passions including mentoring and inspiring girls, women and people of color to explore careers in technology. She also enjoys committing her time helping homeless humans. At an early age, she witnessed and felt the impact of the work her mother was involved in to empower, serve and protect our homeless community. When not working or serving, Tammarrian enjoys spending time with her family, competing in racquetball, and time outdoors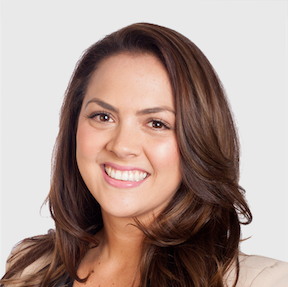 Gabriela Perez – Product Manager, MATCHCRAFT
Gabriela is a Product Manager at MatchCraft. Gabriela joined MatchCraft in 2011, as part of the Client Engagement Team and after two years, she decided to pursue her MBA with a concentration in Project Management. Soon after graduating, she transitioned to the engineering team as a Project Manager and then on to her current role as Product Manager. Gabriela enjoys having opportunities to bring creativity and solution-oriented results into MatchCraft's products. Prior to working for MatchCraft, Gabriela worked at companies such as Yahoo!, Farmers Insurance, and Pepsi. She has been married for 8 years and has a 7-month-old daughter. Besides spending time at work or with her family, Gabriela enjoys helping youth in under-resourced communities through non – profit organizations or mentoring.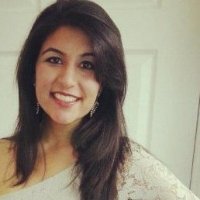 Shabnum Gulati – Senior Product Manager, HONEY
As a Product Manager, Shabnum has led the end to end development and launch of a number of products including mobile and web applications and APIs. Most recently, she is a Senior Product Manager at Honey where she works on both Honey's core technical platform to support thousands of store integrations, as well as on product growth strategies. Shabnum's product experience has spanned a variety of clients in both retail and private banking as well as internally at Capco, a financial services consultancy. Shabnum was the founder of Women in Tech @ Capco, and led Capco Connect – Capco's fintech ecosystem and partnerships capability in London.
---

About the Hosts:

ModelExpand: ModelExpand is a diversity recruiting strategy firm that helps great companies connect with great talent. The firm specializes in employer branding and talent acquisition. Learn more: https://www.modelexpand.com/
Location: