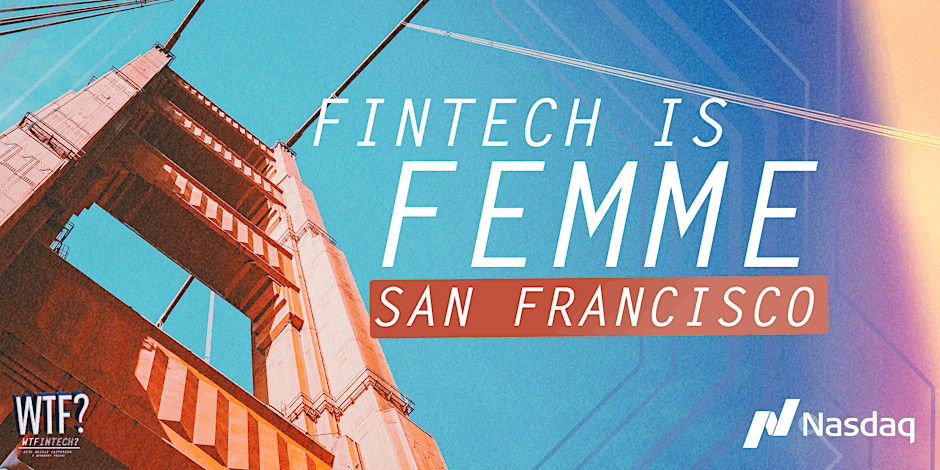 Fintech Is Femme is an evening storytelling event where female fintech founders, executives, and leaders will share their personal stories of struggle and success. This event welcomes the female fintech perspective into the centerfold to share the trials and tribulations of being a female in a heavily male-dominated industry. Let's have some fun with the female fintech community of San Francisco!
Thursday, November 10th
Doors Open: 6:00pm
Show Starts: 6:30pm
Post-Show Happy Hour: 8:30pm-10:00pm
A huge thank you to Nasdaq for hosting us at their space!