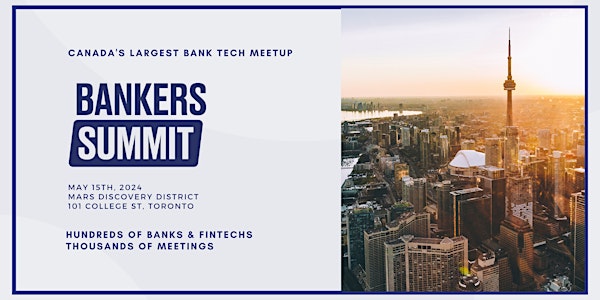 700 banks, fintechs, and industry experts.
The Bankers Summit that explores the business of fintech in the banking sector as it continues to accelerate innovation introducing Open Data, Risk Partnerships, Collection's Technology and more.
As banks continue to grow their digital footprint, fintech partnerships and innovations have spring up to better service SMBs and consumers. The 2018 amendments to the Bank Act removed barriers that restricted certain types of partnership between banks and FinTechs. It removed the lengthy approval processes and restrictions on the type of investments banks can make in the sector. This summit is about the business of partnership and explores how the sector can further break down incumbent barriers to better service Canadians.