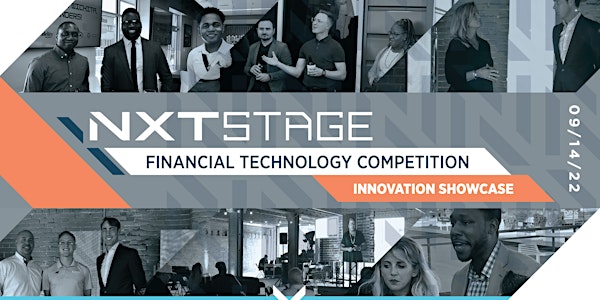 Timeline Breakout
• 3:30 pm – Event Registration and Networking
• 4:00 pm – Startup Pitches and Pilot Winners Announced
• 5:00 pm – Meet the Startups
Connect with leading Financial Technology innovators from across North America offering next-gen technology tools to banks, credit unions and financial services companies in Kansas!
Network with innovation-minded industry leaders and meet the visiting startup teams at a fast-paced pitch showcase featuring eight diverse and talented founders, selected from nearly 100 competitors from 27 states and 13 countries.
Alongside founding partners Emprise, Fidelity and INTRUST banks, NXTUS curated this group of competition finalists that are ready to help Kansas financial institutions improve identity verification, design hyper-targeted sales campaigns, prevent fraud, link in with their small-business customers' financial information, and effectively cultivate customers from underserved community segments.
Similar to ABC's Shark Tank, this event will include three-minute product pitches from each finalist. In-person attendees will gather in Wichita, and other participants will join via live-stream.
Ready to help infuse the region with tomorrow's financial technologies? Register today!
Individual (includes in-person ticket and post-event video access) – $60
Table (includes 8 event tickets and post-event video access) – $450
Remote Attendee: Live-Stream and Post-Event Video Access – $15
Remote Attendees: Organization-Wide Live-Stream and Video Access – $250
For more information on the NXTSTAGE FinTech Pilot Competition, go here.
Find out how NXTUS helps entrepreneurs grow companies of significance, go here.